Suit Seeking The Removal Of Kogi State Governor Dismissed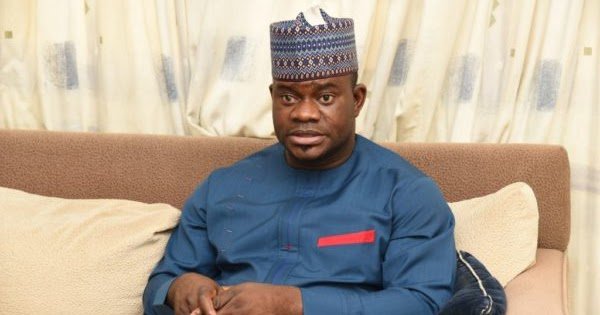 A suit seeking to remove Kogi Governor, Alhaji Yahaya Bello, from office has today 20 March, been dismissed by The Federal High Court, Abuja.
Justice John Tsoho dismissed the suit on grounds that the plaintiffs, Mr Michael Elokun, Mr Ibrahim Sule and Mrs Hawa Audi had no business instituting the case.
The plaintiffs prayed the court to dismiss the incumbent governor and order the return and immediate swearing-in of Mr Idris Wada
However, Tsoho, in his judgment, upheld the objection of Bello that the plaintiffs had no rights to institute the action
He stated that the plaintiffs were neither members of the All Progressives Congress (APC) nor aspirants in the primary election that made Bello the candidate of the party in the governorship election.