F.G Shared N1.9tr Paris Club Refund Among State – Osinbajo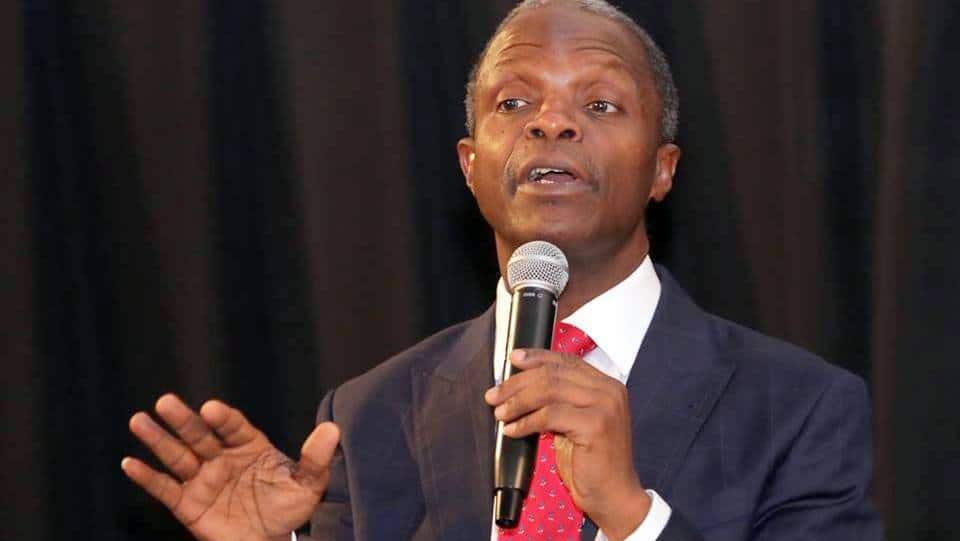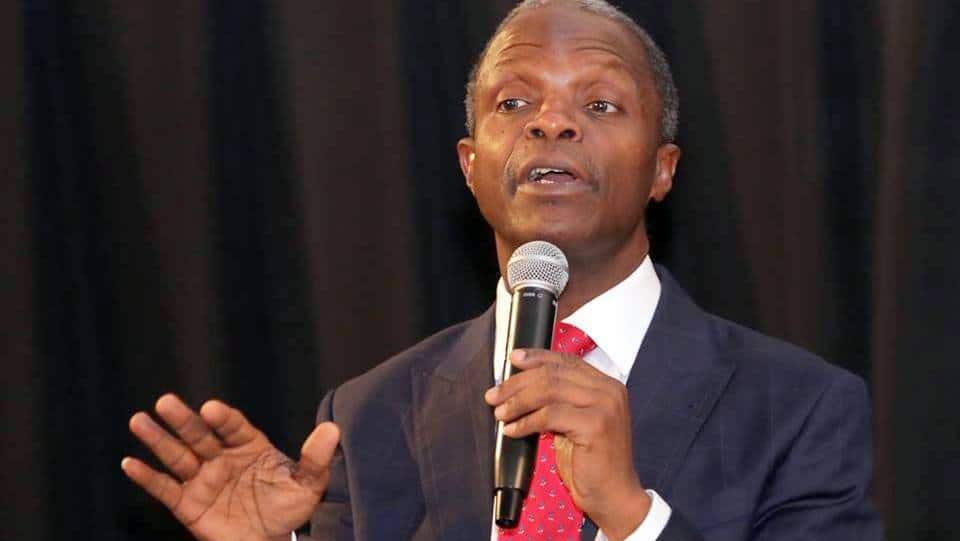 The Federal Government said on Tuesday that it had  so far shared N1.9 trillion among  states as support from the Paris Club Refund.
The Vice President. Prof. Yemi Osinbajo made this known during his address at the ongoing fourth edition of the Ogun Investors' Forum in Abeokuta, with the theme "Consolidating Gains and Accelerating Growth.''
According to NAN, Osinbajo said that President Muhammadu Buhari's administration has always supported the ambition of the government of the different state of the federation regardlessly of party affiliation.
The vice president recalled that  no fewer than 26 of the 36 states in Nigeria could not pay the salaries of their workers when the present administration assumed power in 2015.
Osinbajo explained that the federal government , however , came to their rescue by extending funds to them.
" We have been sensitive, attentive and responsive to their needs while our programmes and policies have been developed with the states in mind.
" The Anchor Borrowers Programme has continued to provide cheap credit to small holders farmers across the nation.
"The President's Fertiliser Initiative has ensured that farmers across Nigeria have direct access to fertiliser.
"We have continued to feed about seven million primary school pupils in 21 states of the country.
" The Budget Support Facility to states has gone a long way in cushioning the shock experienced by the federating units which resulted from the sharp drop in prices of crude oil in 2016.
"  So our support to states  has remained unprecedented in the history of administration in Nigeria," he said.
He added that the present administration had also reversed  the trend of underfunding of infrastructure with a total of N1.3 trillion allocated to capital projects  in 2017,  the  highest in the country's  history.
" We have continued to block leakages and had increased  funding of core sectors like agriculture and transportation by  as much as 400 per cent.
"External reserves are in highest level in five years while inflation rate has dropped for 13 consecutive months.
"We have done all these and more inspite of the fact that we now earn 60 per cent lesser than Nigeria earned in 2014 and thereby show that we can achieve more with less revenue with prudency and sincerity of purpose," he said.
Osinbajo also commended  Gov. Ibikunle Amosun for the transformation that his administration had brought to Ogun. (NAN)