Corruption Isn't Nigeria's Problem Anymore-Oyegun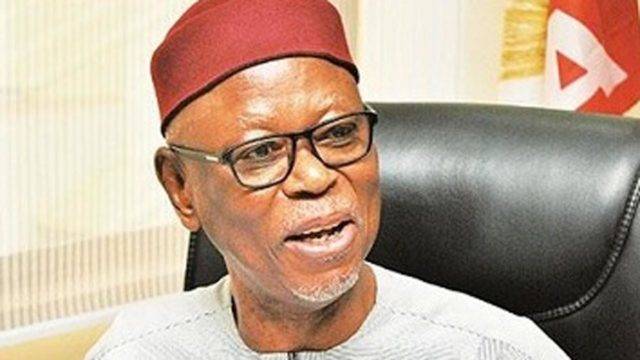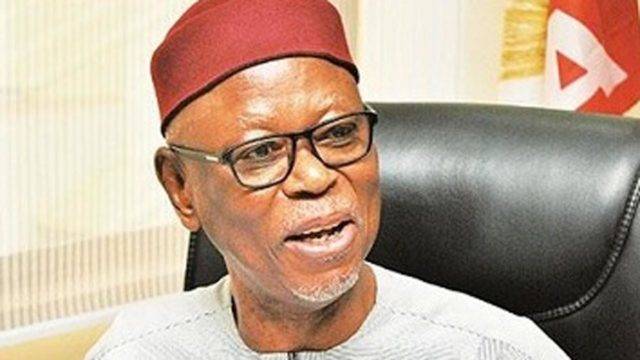 The National Chairman of the ruling All Progressives Congress (APC), Chief John Odigie-Oyegun has said that corruption is not a threat to the nation anymore.
Oyegun spoke on Tuesday in Abuja at the party's national secretariat while receiving Rector of the Federal Polytechnic, Bida, Niger State, Dr Abubakar Dzukogi and the management team.
He said, "On corruption, we all know that corruption is fighting back. But it is not a problem, you fight with a flick of a switch, because corruption is very rich, corruption is very wealthy, corruption is very elitist.
"They are bound to fight back and they are fighting back. But thank God we have a president who is single-minded about taming that scourge and tame it he will. We know now that corruption is not as brazen as it was.
"We don't just now take money from the public till and distribute to politicians and the rest of it, that no longer happens… nobody is saying corruption has been wiped out, there is no country in the world where corruption has been wiped out, but it is being tackled in Nigeria to the point where it can no longer be a threat to the national economy, where it does not become an acceptable way of life, of doing business," also said Odigie-Oyegun.