Snapchat Loses Close To $1 billion After Rihanna Condemned Their Ad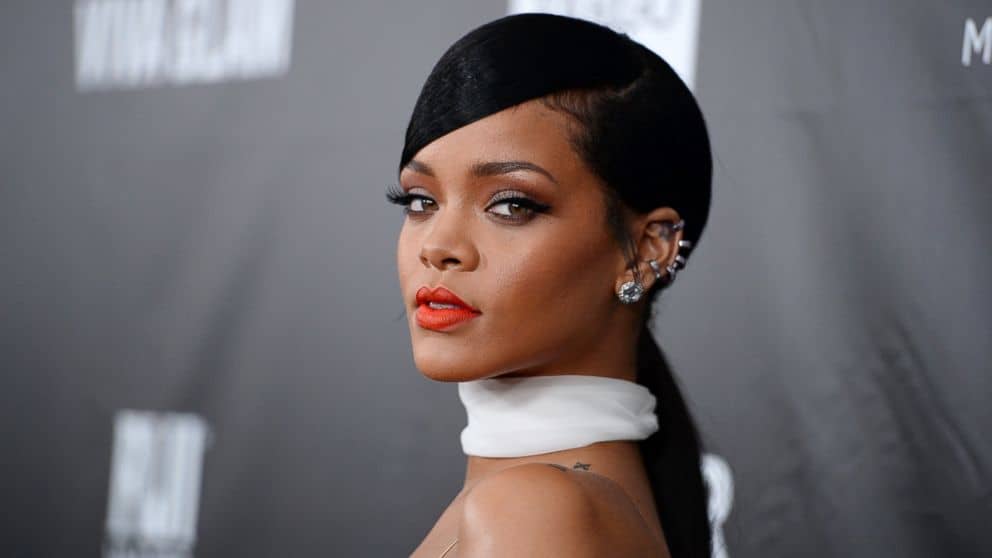 Rihanna blame an ad that appeared on Snapchat which was made for a game of domestic violence, the ad featured photographs of her and Chris Brown. Since a statement was made by the singer the stock price of the organization has gone down.
Rihanna who took to her Instagram page revealed that she was not happy at Snapchat for its action, she captioned the post with: "Now SNAPCHAT I know you already know you ain't my fav app out there, "I'd love to call it ignorance, but I know you ain't that dumb! You spent money to animate something that would intentionally bring shame to DV victims and made a joke of it!!!"
The ad was for the mobile game "Would You Rather," which asks users a series of questions, sometimes offensive. The ad said, "Would you rather slap Rihanna" or "punch Chris Brown."
Brown who in the year 2009, pleaded guilty to felony assault after Rihanna accused him of beating her and trying to push her out of a car. Photos emerged of her with a bruised face.
Snapchat as at last week Monday apologized for the ad and promise to bring it down, but the ad reappeared on social media as users circulated it and questioned its content.
Remember when Rihanna tweeted "every tongue that rises up against me shall fall" back in 2012? you can not say she had earlier warn the likes of this situations. The app has faced major losses following Rihanna's response to an approved advertisement that implied domestic violence. Now, details are emerging as to just how substantial those losses are. CNN reported Friday morning that Snap Inc. had lost $800 million- well on its way to a cool billion.