PDP to Buhari: Recover IDP funds diverted by cabal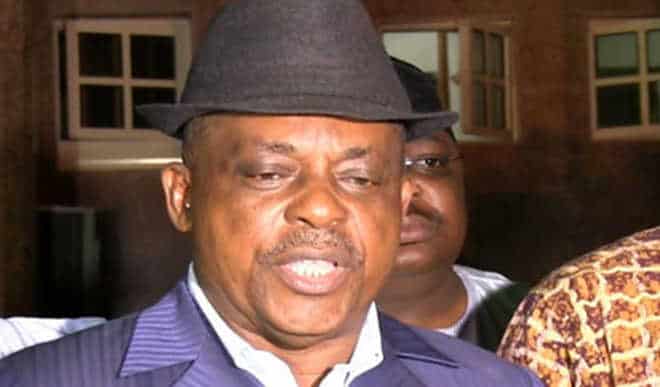 The Peoples Democratic Party (PDP) has asked President Muhammadu Buhari to recover funds meant for internally displaced persons (IDPs) which were allegedly stolen by the "presidency cabal".
In a statement released on Sunday, Kola Ologbondiyan, spokesman of the party, said the government is not sincere with the rehabilitation of IDPs.
Ologbondiyan accused the government of providing cover for those "frittering away billions of naira donated for the well-being of victims of insurgency".
The statement read: "President Muhammadu Buhari [should] immediately recover over N28 billion meant for the rehabilitation of IDPs in the north-east but allegedly stolen by members of the presidency cabal and certain interests in his All Progressives Congress (APC).
"The APC and the Buhari presidency cannot claim to be unaware of the damning report by the United Nations Development Programme (UNDP), a public document which detailed how officials were using bulk of the resources meant for the IDPs on contracts that were found to have immensely benefitted officials of the APC government including the sacked secretary to the government of the federation, Babachir Lawal.
"The Buhari presidency and the APC cannot also claim to be unaware of the motion by senator Baba Kaka Garba from Borno central, who exposed how persons known to have connections with the APC, fraudulently cornered N1.2 billion from the federal government under the guise of supplying items to IDPs."
The PDP spokesman said despite the allegations, the presidency is yet to probe those accused of diverting the funds.
"It is clear to Nigerians that the APC government swims in corruption and concealment of sleazes, but stealing from the IDPs is what they least expected," he said.