Kaduna State To Start Prosecuting Parents Of Abused Children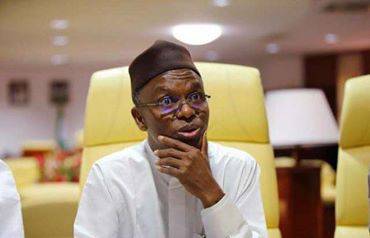 Kaduna State Commissioner for Women Affairs and Social Development, Hajiya Hafsat Baba, has threatened that negligent parents whose children are exposed abuse and molestation, due to their carelessness would be prosecuted.
Baba said this today 15 March, while stating that the state child protection law has provided sanctions against such parents.
She argued that most parents negligence are the reason their children get abused and molested by child predators.
"If we find out that parents are negligent, the child protection law will take care of that, I believe by the time we start sanctioning the parents the abuse will actually reduce."
She expressed her pain and disappointment that in some cases, it was the parents who abuse their children.
"The ministry recently received a case where a father beat his 7-year-old child to the extent of inflicting injuries on the child.
" I don't understand what has come over the mind of such parent, but with this law, in place, I am sure such parents will start going to prison,'' She stated.
Baba said that the ministry would continue to counsel parents to wake up to their responsibilities.
"Some of the parents need to be counselled, they need know that they have responsibilities of taking care of the children and giving them protection.
"You will see young children on the streets, children who cannot take care of themselves but are left to source for livelihood.
"We believe that we need to engage the family, stakeholders and all the concerned citizens; people who can speak out when children are abused or molested.''
On child trafficking, the commissioner stated that about six cases has been taken by the ministry to court.
Baba, however, expressed reservation about a recent judgment in which the court ordered the return of a stolen child back to a Ghanaian who bought the child.
"We have filed an appeal and also intimated NAPTIP and send them the complete report for them to also take action.''