Cardi B To Deliver Her Baby This Summer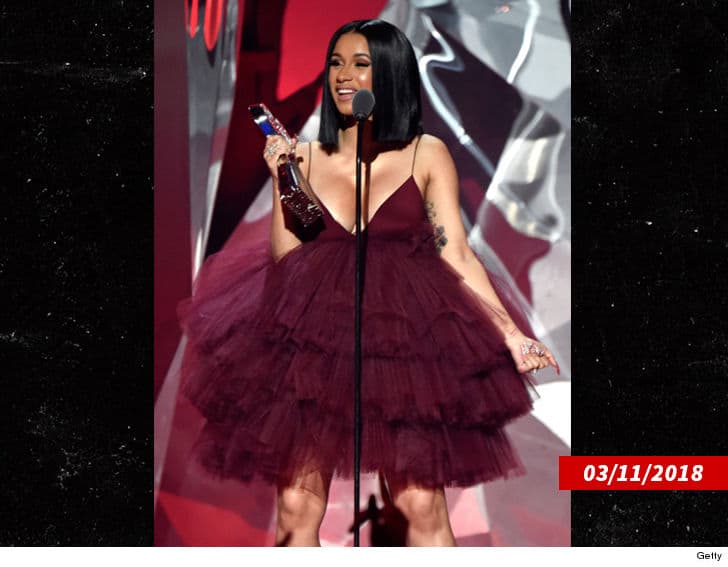 Cardi B's one of the fast rising artist in the america music industry is about to give birth this summer, unlike Beyonce, she's not letting pregnancy stop her from performing at Coachella.
Sources close to the singer revealed that the rapper will be due first week of July and will be close to 7 months pregnant with Offset's kiddo when she takes the stage next month at Coachella.
It's unclear if she'll dress to cover up what will most likely be a noticeable baby bump by the time she takes the stage. Notice, she was more modest last week at the iHeartRadio Music Awards.
Report has it that she plans to continue business until her time of delivery, just the last two weeks the artist was seen in the studio working on her debut album. She also fully intends to go on tour with Bruno Mars in September, a whopping 2 months after giving birth to her first child.