2018 UTME: Oloyede Vows Not To Reschedule Examinations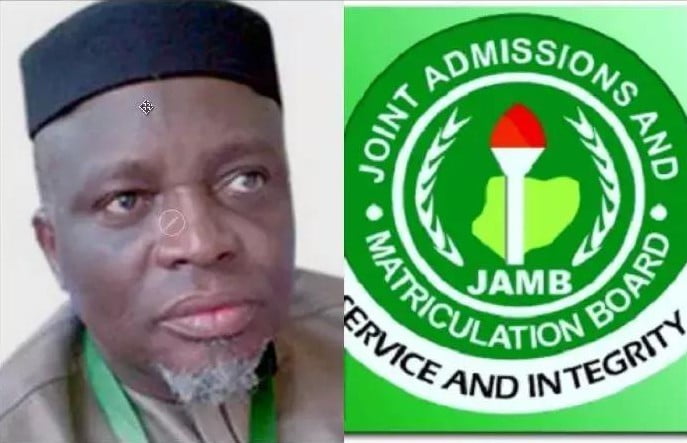 The Registrar, Joint Admissions, and Matriculation Board, Professor Ishaq Oloyede, on Thursday said the board does not intend rescheduling the exam for any one who misses it like it did in 2017.
Recall Naija News reported earlier that Oloyede blasted parents who had negotiated with some private coordinators who assured them of success at all cost during the UTME.
Oyolede has also noted that anyone whose thumb cannot be verified by the biometric machines must have registered illegally.
He revealed that some some operators of illegal UTME registration centres set up to defraud applicants have been arrested by the board also.
"They were using something they call team viewer which will definitely give biometric problem because these candidates were not physically captured at the authentic centre.
"We would not be held responsible for that and there won't be any form of rescheduling for anybody, I did that last year out of ignorance.''
The registrar described conducts of the exercise as successful nation wide and the use of improved modern technology helped to prevent most illegal acts people were used to.
This remarks he made at the board's headquarters in Bwari, Abuja, when a suspected impersonator arrested by officials of the Nigeria Security and Civil Defence Corps was paraded for attempting to write the UTME for his brother.
According to the civil defense corps officials, the mother of the boy, who claimed to be a prophet, directed the boy to sit the examination for his brother.
Oloyede said," Parents need to disassociate themselves from this type of shameful attitude.
"It is against any type of parenting that you want to inculcate the spirit of deceit into your children; I think even bad people do not want to be succeeded by bad people.
"The woman should have just said she is a mother and not that she is a prophet; you are doing something shameful, do not bring God into it at all.
"No religion would allow for a mother to tell one of her sons to go and write exams for the other.
"If someone is unfortunate to be corrupt, he or she should ask God to terminate it at his own level, but conscious efforts at transmitting that culture to the next generation is very painful.''
Source: Naija News