Missing UNIOSUN Student Found: Says 'I Went Hustling After Losing My Fees To MMM'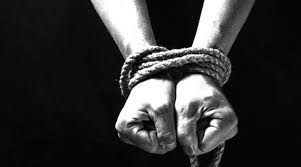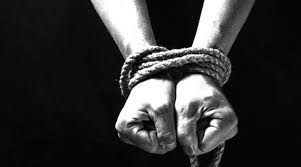 A final year student of Accounting at the Osun State University, Yemi Olaniyan, whose family said he disappeared from the Ojodu Police Station in Lagos State, has been found.
Recall Naija News reported that a student who went to Lagos for the first time to secure a placement for Industrial Training with the Institute of Chartered Accountants of Nigeria in Yaba, Lagos, was declared missing after he claimed to be at the Ojodu Police Station.
The student who resurfaced two weeks after he was declared missing by his family, was presented to journalists by the Commissioner of Police in Osun State, Mr. Fimihan Adeoye, at the police headquarters in Osogbo today
Olaniyan said that he had trruly informed his female counterpart, Oyin, that he was going to pass the night at the Ohodu police station. He however changed his mind and slept at a shopping mall, after which he left for ilorin the following day.
He said he started doing "email job" in Ilorin, Kwara State, to raise his school fees which he said he lost to the MMM Ponzi scheme.
Olaniyan said, "I went to Lagos and it was getting late. I could not return to Osogbo that day. I decided to go to Ojodu Police Station to pass the night.
"One of my friends, a lady called me and I told her that since I could not make it back to Osogbo that day, I decided to pass the night at Ojodu Police Station.
"After speaking to her, I changed my mind. I just looked for a space at a shopping complex and I passed the night there.
"First thing the following morning, I got a free ride going to Ilorin. When I got to Ilorin, I started doing menial job to raise money.
"I had to work to raise money because I have spent my school fees. I used my school fees for MMM and I lost the money.
"I didn't deliberately mislead the public. My friend that released the information online later called and said I should return home.
"She said SSS people were on her trail. She said she would commit suicide if I didn't return. Because of that threat, I left Ilorin and went to one of our neighbours, who is a retired officer of SSS.
"The man, after listening to my story, led me to the SSS office. I am indeed very sorry for whatever embarrassment that misinformation might have caused the Police."
The CP who sated that the wide spread information that the whereabouts of the boy after he slept at the police station was unknown because the police had harmed him was untrue, while noting that he(Boy) turned himself in to the Department of State Services and the operatives of the DSS brought him to the Police.
The CP said, "Findings showed that the boy paid fees last when he was in 200 level and he is now in 400 level.
"The information in the public was tilting towards Police harming the boy when he never slept at the station."