Bow Wow Reveals Chris Brown Fallout in 'Emotional' Video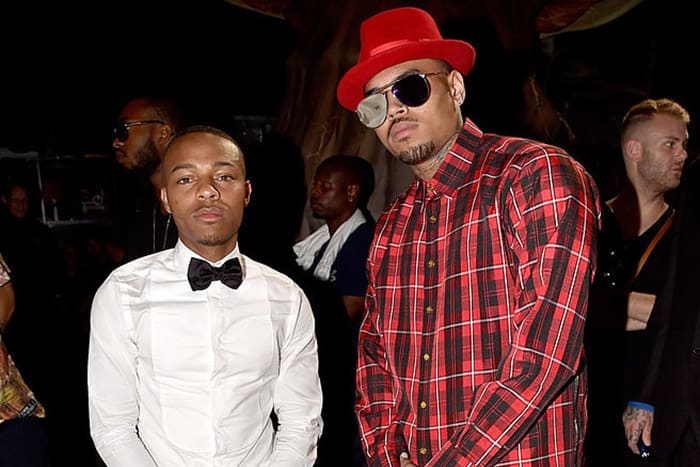 After dropping his Gucci Mane-inspired "Yeaahh," Bow Wow releases a more "Emotional" freestyle. To go along with that, Shad Moss provides a studio shot video for the civil motivated confessional.
Bow Wow speaks on the disagreement he is been having with Chris Brown. "I skipped a show just so I could see you, Chris," he raps. "Day ones, me and you been through a lot of shit / No matter what you gonna always be my little brother, and it kill me when we in public and we ain't speaking to each other."
Bow talks more on the disagreement that it doesn't make sense and believe in them putting an end to the beef soon. "This shit crazy," he raps. "Oh my fault, Brown, this shit brazy / We grown men, let's turn this shit around."
There is not clear picture into what lead to the fall out between Bow Wow and Chris Brown, but it could be for a variety of reasons. In 2016, Shad teamed up with Soulja Boy for their Ignorant Shit collaborative album. Just months later, Brown and Soulja were involved in a heated back-and-forth that almost turned into a boxing match.
Last year, Bow also claimed that he had help Brown's career by putting him on his first tour ever. Breezy heard the comment and responded on Instagram by writing: "Somebody take bow phone."
One friendship that is actually blooming is the one between Bow Wow and Los Angeles Lakers rookie Lonzo Ball. Shad recently beat Zo in one of three 3-point shooting contests and he celebrated the lone victory during an interview with TMZ.
"I don't train and I smoke weed," he said. "I make music. I act. I don't got time to be training. The fact that I beat him one time means a lot. If he wants a rematch, we can do it. I got a lot of love and respect for Lonzo."
See video below:
https://youtu.be/TqL2eDKabfE