Tell Nigerians How You Denounced Idris- PDP To Buhari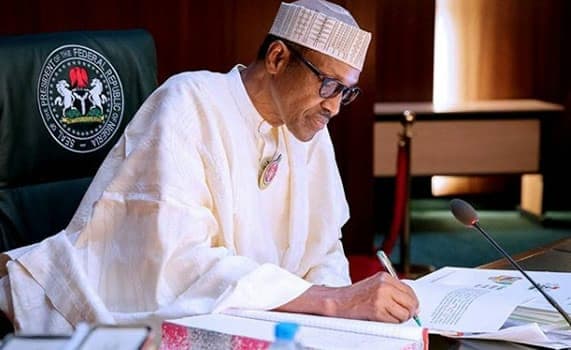 The Peoples Democratic Party has said President Muhammadu Buhari statement about not been aware that the Inspector General of Police, Ibrahim Idris did not adhere to his orders to stay in Benue state till there is calmness shows that his government is running an "incompetent, disorganised and uncoordinated administration."
The PDP further asked the president to inform Nigerians on how he had denounced Idris in the past.
The party said "handed over power to a cabal that neither sought votes nor was elected by Nigerians."
They further state "irredeemably indicted himself," adding that such "unpardonable slipshod attitude to governance" is directly responsible for his government's "below average of the nation's economy as well as other woes that have befallen our nation in his almost three years in office."
The PDP, through its National Publicity Secretary, Mr. Kola Ologbondiyan today in a statement said that All Progressives Congress and supporters of the President should forget about any chance of Buhari winning in the 2019 election as recent happenings have showed the lack of competence of the president and the party at large.
He said, "Nigerians have completely lost hope in President Muhammadu Buhari and his incompetent administration.
"By stating that he was unaware that the IGP only spent 24 hours in Benue State, Mr. President has confirmed that he has not been effectively monitoring the handling of the security situation of our nation.
"This places a huge question mark on the regular assurances issued from the Presidency on security.
"For our party, PDP, the expression of President Buhari has once again vindicated our position that our nation has been placed on autopilot cruise with a cabal pretending to be managing our affairs.
"Indeed, Nigerians need to know; what exactly did President Buhari, as the Commander-in-Chief, do when he realised that the IGP did not carry out his orders? We demand a direct answer from the Presidency.
"The fact is that there is no sense of remorse by the Government as the President himself spent only two hours in Benue State without visiting the victims or even making any direct policy statement on those behind the killings and how to forestall future bloodletting. Rather, in the character of this government, Mr. President engaged in yet another blame game instead of facing issues.
"If the Presidency is not committed to monitoring critical issues such as security, then Nigerians are no longer in doubt as to why other sectors, particularly our once robust economy, had gone comatose under the Buhari administration."