Spy poisoning: UK, Nigeria,Others Move Against Russia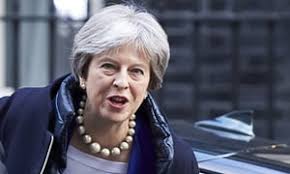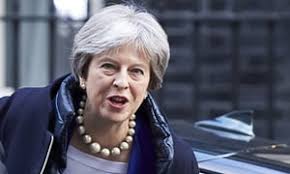 The United Kingdom government has begged Nigeria and other countries to join hands in taking action against the Russian Federation which they accused of poisoning an ex-Russian spy and his daughter on British soil.
According to the Press and Public Affairs Officer at the British High Commission, Joe Abuku, the UK did not explain how these support could purnish Russia. However, the UK believes that if collective actions were taken, this would evoke fear in the mind of its President, Vladmir Putin.
The UK stated that the call to punish Russia is coming from its attack on ex-Russian spy Sergei Skripal and his daughter Yulia Skripal, who were poisoned in Salisbury, UK, and are both in critical condition.
The UK said it was taking steps to investigate what happened and to respond to "this reckless and despicable act."
The UK Prime Minister, Theresa May, chaired a meeting of the National Security Council to review the information so far available.
The council was updated on the Joint Intelligence Committee's assessment and intelligence picture, as well as the state of the investigation.
The statement read in part, "The UK has concluded that Mr. Skripal and his daughter were poisoned with the military-grade 'Novichok' nerve agent, a weapon type developed by Russia.
"This is based on the positive identification of the 'Novichok' nerve agent by experts at the Defence Science and Technology Laboratory at Porton Down, together with the UK's assessment of Russia's record of state assassinations, and its view of defectors as a legitimate target."
The UK explained that the Foreign Secretary summoned the Russian Ambassador in London, and made clear that either the Russian state has attempted murder on British soil using a chemical weapon, or Russia had lost control of its stockpile of nerve agents.
The statement added, "We must respond collectively to reassure our citizens that hostile acts by Russia against our countries, our interests and our values will not be tolerated.
"Collective action is the one thing which Putin will not expect, and will fear."
Nigeria, However has been purchasing military equipment, especially Su-30 fighter jets from Russia