Buhari is a Weakling-Reno Omokiri
"I Never Knew the IGP Moved To Nasarawa After I Sent Him To Benue"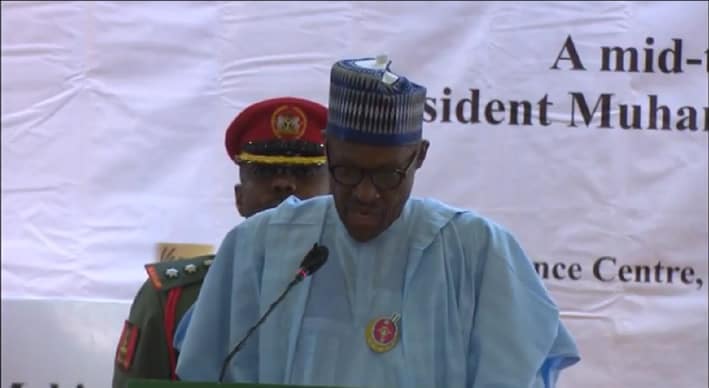 The Former media aide of ex-President Goodluck Jonathan, Reno Omokri, has criticised President Muhammadu Buhari for being "unaware" that inspector-general of police, Ibrahim Idris, did not obey his order to relocate to Benue.
The president had asked Idris to move to Benue after 73 persons were killed in herdsmen-farmers clashes in January, but during his visit to the state on Monday, the president was told that the IGP did not do as directed.
Reacting, Omokri said Jonathan, despite being labelled 'weak', would have sacked any IGP who flouts his directive.
He said the former president would have, in the first instance, been aware that the IGP did not obey his order.
Omokri also knocked Buhari for being unable to adequately supervise his appointees and for not knowing "what is happening in his government".
In a series of tweets on Tuesday, he wrote: "A President that cannot supervise his appointees, is that one a President? President whose orders are disobeyed, is that one a leader? President who does not know what is happening in his government, is that one in power?
"The Benue State Governor, Sam Ortom, is funny. He asked President Buhari to arrest the killer Fulani herdsmen that killed Benue people.
"A President that does not even know where his IG of Police is, who will he ask to arrest who? Please Ortom, be serious and stop cracking jokes.
"You called Jonathan weak. If an Inspector General of Police had disobeyed Jonathan's orders 2 things would have occurred
a. Jonathan would have known because he verifies that his order [is] obeyed, and
b. Jonathan would have sacked such an IGP before you could say Jack Robinson.