Senate Confirms Each Senator Gets N13.5m Monthly Running Cost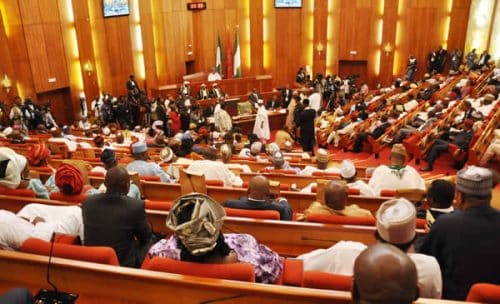 The Nigerian Senate has disclosed their is nothing new in what Senator Sani said when he revealed each senator of the federal republic gets N13.5m per month as running cost.
Senate spokesperson Sabi Abdullahi said, the figures are reflected in the National Assembly budget which is publicly available.
This follows the public outcry which greeted the shocking revelation that every senator receives about N13.5 million on a monthly basis, as running costs.
Recall that as earlier reported by Naija News, Senator Shehu Sani (Kaduna APC) in an interview with a magazine, claimed each senator of the federal republic of Nigeria, receives about N13.5m monthly as running cost apart from about N750,000 salary.
But Senate spokesman, Senator Sabi Abdullahi, in a statement in which he reacted to Sani's claims, said the figures are already made public in the National Assembly budget.
He also denied reports that the other senators were not happy with Sani over the recent revelation.
"If people had looked critically at the budget of the National Assembly which has since been made public, they would have seen that various line items like travelling, medicals, consultancy and the rest were captured in the budget and they were the funds divided for each senator's use,"
"Almost all holders of elective and appointive offices have running costs allocated to their offices and that cannot be said to be part of their salaries," Abdullahi stated.