Rihanna Hits 2 Billion Worldwide Streams On Apple Music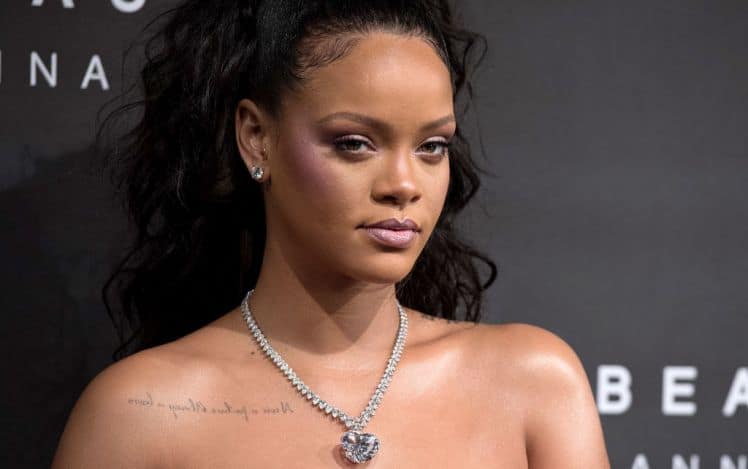 Rihanna established her dance-pop credentials in summer 2005 with her debut smash hit, "Pon de Replay," and continued to demonstrate hit potential in subsequent years ("S.O.S." in 2006; "Umbrella" in 2007; "Disturbia" in 2008).
Rihanna has at no point in time stoped to break records and continue to win grounds for herself. The female artist is one of the top artist that is well respected in the world.
Rihanna was announced by Apple Music to have become the first female artist to have 2 million streams worldwide on Apple Music, and this also an encouragement to more females out there for them to have a believe they can get to the top.
Recall has it that the singer last week was able to sell her long time house to someone with a $100,000 gain over the amount she purchased the house.
Apple Music took time to release the first 20 on the list, view the list below:
1. Rihanna
2. Taylor Swift
3. Beyonce
4. Ariana Grande
5. Adele
6. Sia
7. Lana Del Rey
8. Selena Gomez
9. Sza
10. Lady Gaga
11. Katy Perry
12. Nicki Minaj
13. Halsey
14. Demi Lovato
15. Fifth Harmony
16. Pink
17. Kehlani
18. Mariah Carey
19. Little Mix
20. Miley Cyrus
See posts below: