Kogi Too Big For Gov. Yahaya To Manage – PDP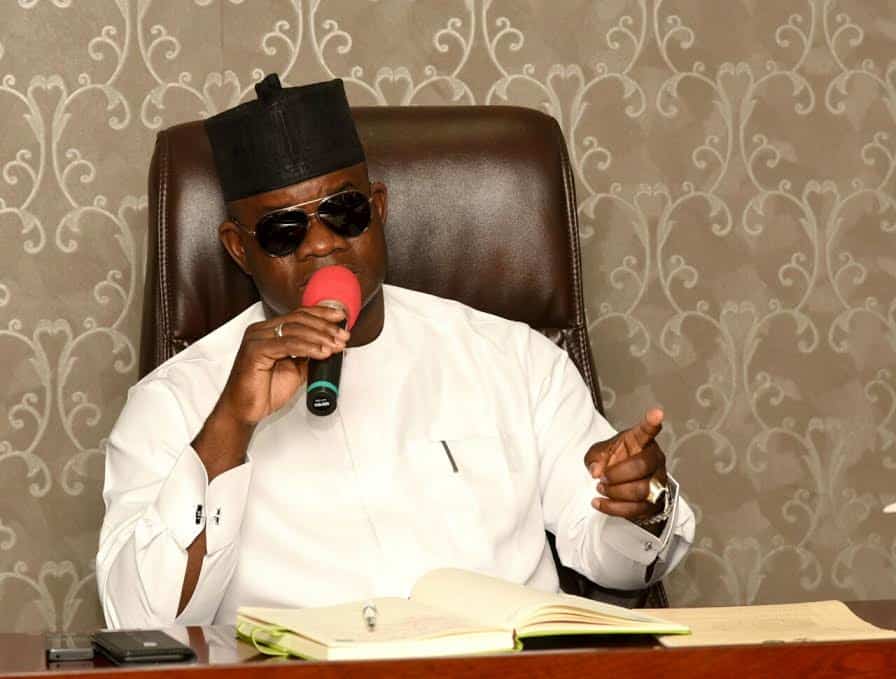 The Peoples Democratic Party (PDP) has on Monday, reacted to the cabinet dissolution by Governor Yahaya Bello of Kogi state.
The party said the dissolution and almost immediate reversal of the dissolution of the state executive council and local government administrators by Governor Bello represents an administration which lacks direction.
The PDP accused the governor of been insensitive in such crucial matter that has do with the people of the state.
A statement by the director research and documentation of the party, Achadu Dickson, said the recent events clearly show Governor Bello is not fit to govern the state.
"Rather than continue with his trial and error kind of administration, where his subordinates call the shot, the governor should seek further knowledge in leadership and governance.
"Without mincing words, Kogi State is too big for Governor Bello to manage, the state will certainly be in more trouble if the governor is not replaced in 2019 by the PDP," the statement read in part.
The Party further noted that the inconsistencies in policies of the administration shows the governor is not in charge and leaves a lot to be desired from his administration.
The PDP described Bello as a "kindergarten governor", whose administration lacked direction, stressing that he has no doubt driven the state to a dead end, with his "once chance" style of administration.