Khloe Kardashian Throws A Pink Themed Baby Shower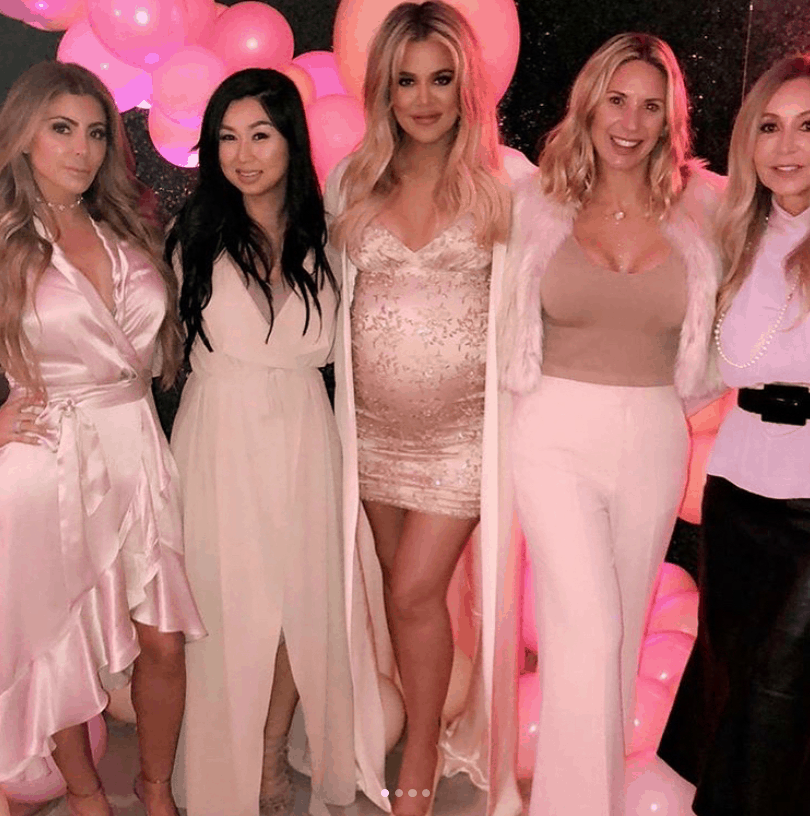 Khloe Kardashian over the week was seen going out to shop for her unborn baby girl, though Khloe made it known that she wanted a baby boy and she had been feeling over the time that she would give birth to a boy until the doctor turned her fun around.
As earlier reported by Naija News Khloe and Kris Jenner last week went shopping in WeHo, and one of the boutiques that was visited by them was Couture Kids.
Tmz reported that Khloe's registered there, and her wish list totals over $90,000 and counting. Sources tell us most of the items in Khloe's registry are pink.
Just on Saturday March 10th, friends and family gathered for Khloe Kardashian's baby shower. The pink-themed lavish celebration was held at the Grand Ballroom of Bel Air Hotel in Los Angeles.
See photos below: