Over 50 Nigerian Migrants Rescued Off The Coast of Libya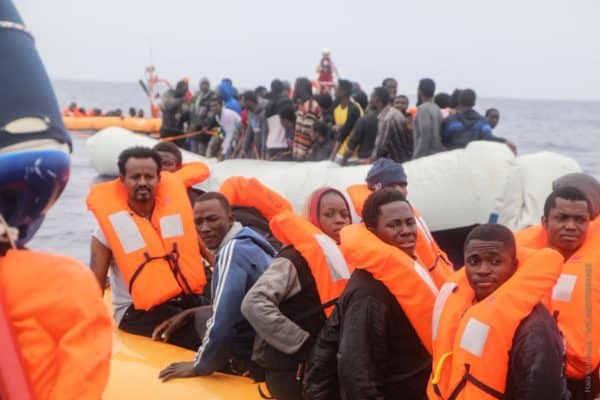 Libya's coastguard and an international charity organization, Doctors Without Borders (MSF) have rescued over 50 Nigerian Migrants in the Mediterranean.
The Nigerian Migrants were among the about 110 migrants rescued  by Aquarius, a ship being operated by MSF,  21 miles from the coast west of Tripoli.
News Agency of Nigeria confirmed that more than half the migrants on that boat were Nigerians, with the rest from other sub-Saharan African countries as well as two Palestinians.
The migrants and their  smugglers were trying to take advantage of calm seas as they launched a flurry of boats towards Italy.
Meanwhile the coastguard in Zuwara, a former Libyan smuggling hub west of Zawiya, said they had foiled a departure during the night and arrested some migrants whilst others had escaped with smugglers.
As a result of the security lapse in Libya, about 600,000 migrant have been ferried across the Mediterranean sea to Italy in the last four years.
Naija News understands that 18 women and one child were also rescued.
Since last summer the rate of departures dropped significantly after smugglers in the Libyan town of Sabratha struck a deal with the Tripoli government to halt their activities and were then pushed out of the town by rival armed groups.