Lagos West Senatorial Zone Endorses Gov. Akinwunmi Ambode For Second Term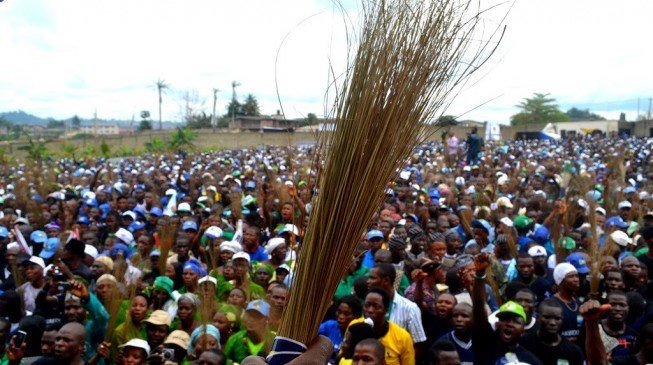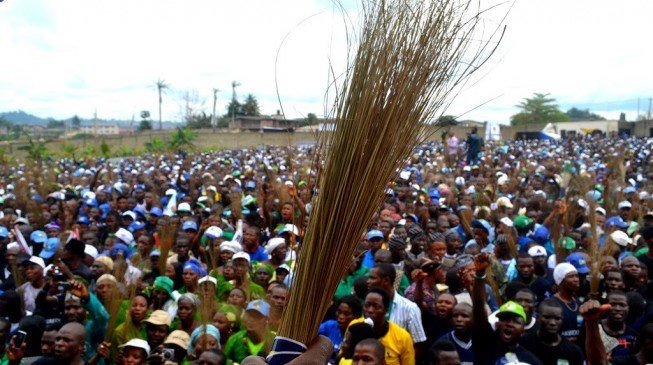 Gov. Akinwunmi Ambode of Lagos State has been endorsed to run for second term in office by the Lagos West Senatorial Zone APC.
The News Agency of Nigeria (NAN) reports that party leaders from the zone, led by Chief Rabiu Oluwa and other members endorsed Ambode at a special assembly in Ikeja.
Oluwa said at the event that the gathering was to celebrate the achievements of the governor and endorse him for second term.
"What we have come here to do is not for political campaigns but to celebrate the achievements of a working governor and endorse him for another term.
"When Asiwaju Tinubu started the development strides in Lagos, we thought that was the end. Then came Fashola, and he did his best. And now we have Gov. Ambode and he is doing better and better by the day.
"Let us look at infrastructural developments in the state in Ikeja, Berger, Abule Egba, Lekki, in the area of electricity and others, we will see that the government has done very well.
"He has replicated the same in healthcare, education, sports and all the other sectors.
"Since the other senatorial zones have endorsed him for second term, we feel, as the largest senatorial zone in the state should not be left out.
"We are proud of the governor and his achievements and that is why party members and those present today have asked the governor to carry on with his development strides," he said.
The Woman Leader of the party Kemi Nelson described Governor Ambode as an achiever, who is friendly to the female gender.
"Our governor has done a lot for the state and has done particularly well for women.
"Women in the state are satisfied with what he is doing and that is why we are here to ask him to go for another term," she said.
Speaking in like manner, former deputy governor, Sosan said the performance of Ambode had made him a natural choice for second term.
"I am in support of Ambode for second term and I have no doubt that everyone is supporting our performing governor for a second term.
"The governor has surpassed expectations. We are glad with what he is doing in Lagos and that is why we want him to have another term to do more", she said.
A political drama played out at the venue when supporters of Olamikekan, who had been nursing a gubernatorial ambition in Ogun state and those of Obanikoro tried to outdo one another in a sort of supremacy battle over who should represent the zone in the Senate in 2019.