Arik Airplane Makes Emergency Landing In Ghana As Smoke Oozes Out Of Plane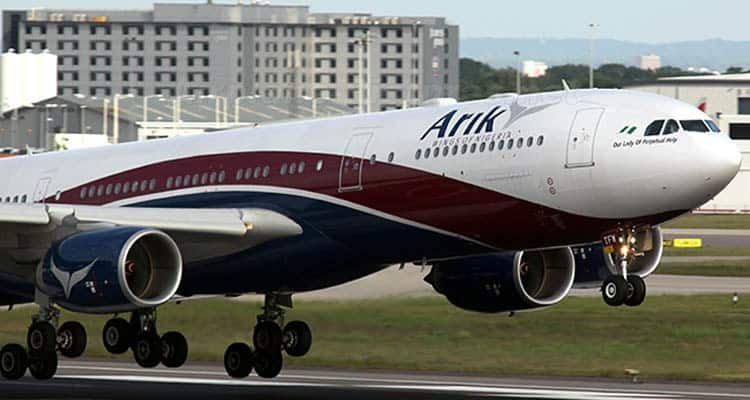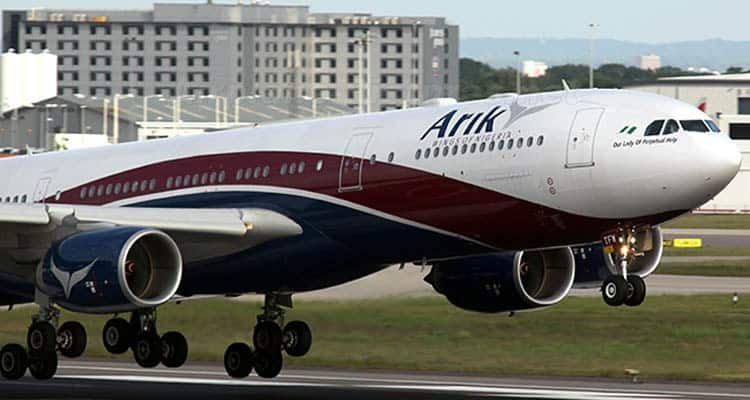 An Accra bound Arik Air Flight W3304 made an emergency landing at Ghana on Tuesday when the pilot detected smoke in the cabin.
The aircraft reportedly  caught fire 35 minutes after take off from the Murtala Muhammed International Airport (MMIA), Lagos.
A passenger who narrated his experience on the flight, said the fire was noticed when an acrid smell of burning plastic wafted through the cabin of the aircraft, accompanied by huge smoke, which the passenger who declined to disclose his identity, said could not be traced by the frantic cabin crew.
But the airline said in a statement on Thurday that there was no incident and that passengers disembarked without hitches.
The airline's spokesperson, Adebanji Ola, said the captain briefed the passengers when the incident occurred.
"Arik Air flight W3 304 from Lagos to Accra on March 6, 2018 declared an emergency in line with standard operating procedures, when unknown source of smoke was detected in the cabin 81 miles from Accra," the statement said.
"The captain of the flight briefed the passengers accordingly, assuring them that the aircraft was under control and safe for landing in Accra.
"The aircraft, a Dash 8 Q400, landed safely in Accra without further incident and all passengers disembarked normally."
Meanwhile, Naija News had earlier reported that the Nigerian government has ordered an audit of domestic airline Dana Air after one of its planes overshot a runway in the city of Port Harcourt last month, the latest in a series of incidents