Senate Accuses Bello Of Threatening Democracy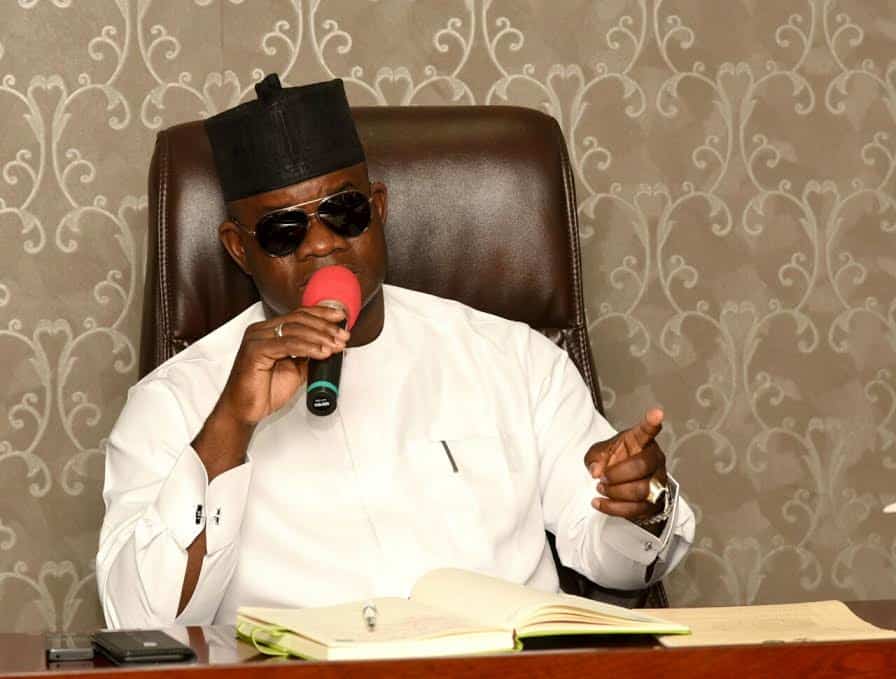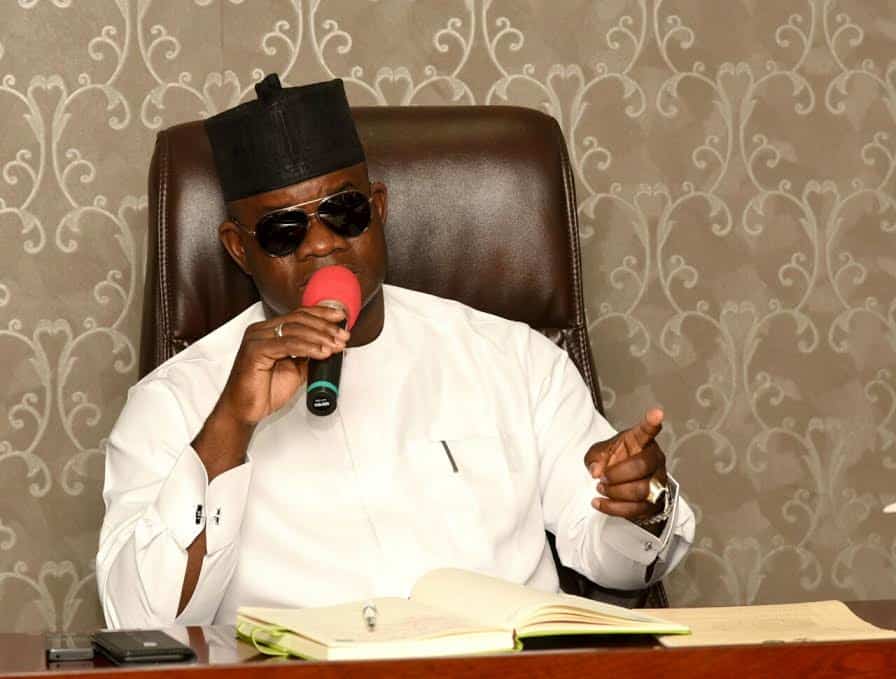 The Senate on Wednesday said several actions of Kogi State Governor, Mr. Yahya Bello, directed at the opponent are a threat to democracy
This is coming after a condemnation by the National Assembly of the recent disruption of the Senator Ahmed Ogembe's empowerment  in Okene, Kogi State, allegedly on the orders of the governor with complicity of the state police command.
Naija News gathered that the programme involved sharing of seed capital to about 1,500 women, however, it was disrupted by thugs.
Ogembe, who is a Peoples Democratic Party (PDP) senator, said that the state police Area Commander, had earlier promised to send 20 policemen to secure the event, however, no police was eventually seen.
The lawmaker said he could no longer travel to his constituency without vulnerability to harassment or intimidation, adding that the situation in the state could lead to a breakdown of law and order.
According to him, "Further aware that the Nigerian Police Force Area Commander in Okene and the Divisional Police Officer of Okene, Okehi and Adavi council areas are very much aware of the empowerment programme as well as the political violence unleashed on beneficiaries and supporters gathered to witness the event and did nothing.
"Worried that indeed, political violence, kidnappings, killings, assassinations of my constituents and political supporters in Kogi Central senatorial district have become the order of the day, and the police have chosen to turn a blind eye.
"I am deeply worried that a lot of my constituents and supporters were thoroughly beaten up, badly injured and some of them kidnapped and later dumped in the bushes and uncompleted buildings. Indeed, as l speak, a lot of my constituents are lying critically injured and traumatised in hospitals across Kogi Central senatorial district."
Senator Dino Melaye (Kogi APC) also said the governor also orchestrated many of the things befallen him including his experience last week where men of the Special Anti-Robbery Squad (SARS) laid siege on the Federal High Court in Abuja, where he had been arraigned for false information.
Melaye said: "I was arraigned by a government I helped to install," narrating how he was holed up in the court for hours after he was granted bail, with reports that the squad was searching every car leaving the premises in a bid to arrest him.
Senator Enyinnaya Abaribe (Abia PDP), said it is wrong for Bello, who is from the same area as Ogembe but in different parties, to try to stop a programme meant to empower their people.
"People have been saying we need youths, the man in Kogi State does not give credence that we should give this country to youths to run," Abaribe said.
The Deputy Senate Leader, Senator Ibn Na'Allah, said the issue in Kogi State is a serious matter.
"It appears we can validly say the governor of the state is a threat to our democracy, and the party that he belongs to should call him to order. He is not representing our party well," Na'Allah said.
Presiding, Senate President Bukola Saraki said the situation in Kogi State is totally unacceptable.
"It is not really just about Kogi State, but it is clear from what we see that Kogi State is coming to the point where it is a threat to our democracy and it cannot be seen to define our democracy because this is not what our democracy is all about. We must be seen to be making examples to other parts of the world.
"How can a governor proudly say he is going to bulldoze a house in Nigeria at this time and we are all keeping quiet? These are things that we must condemn totally," Saraki added.
The Senate thereafter resolved to constitute an ad hoc committee to investigate the circumstance of the disruption of Ogembe's empowerment programme and the alleged complicity of the police.