Adeniyi Johnson And Seyi Edun Wed Secretly?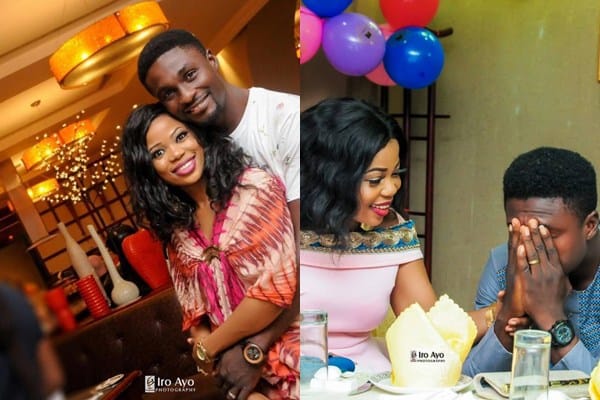 Finally there are more proves coming out to believe that Nollywood lovers Adeniyi Johnson who was once married to top actress Toyin Abraham and Seyi Edun are secretly married.
The Nollywood actor Adeniyi Johnson who saw his married with top actress Toyin Abraham ended, last year revealed his plans to marry Seyi Edun but at no point in time did he speak on when the wedding would come up.
However, recent reports from sources close to the couple made it known that their marriage had already taken place, and the actor has been spotted wearing a golden wedding ring for a while now on his ring finger.
Though, Months ago, there were reports that Johnson and Toyin Abraham were still legally married as the divorce had not been finalized, but with the look of things their is a possibility that the divorce has gone through.