Lagos Schools To Start Singing National Anthem In Yoruba Language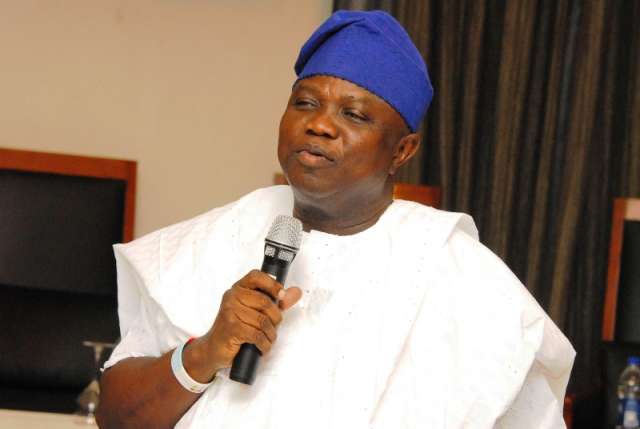 Students of all private and public schools in Lagos state have been ordered to sing the National Anthem in Yoruba language on a daily basis.
The directive was handed down on Tuesday by the Lagos state governor Akinwunmi Ambode.
Speaking through his deputy,Dr Idiat Adebule, who conveyed the governor's message in a meeting with Principals and Head Teachers of public schools in Lagos, Ambode directed that Yoruba language be made compulsory for the students.
She further disclosed that Wednesdays had been declared 'Yoruba Speaking Day' in schools, with all teaching and learning activities from assembly period to closing being done in Yoruba language.
"Governor Ambode wants me to pass this message to you, that henceforth, Yoruba language be made compulsory in both private and public schools.
"The National Anthem must be sung in Yoruba on a daily basis too.
"The Egbe Akomolede has done the translation and we will send the copies of the Yoruba version to your schools by Monday so you can begin to teach the students.
"I have also met with the owners of private schools and we have relayed this directive to them.
"We are also considering translating the textbooks of other subjects into Yoruba Language because I believe that when students are taught in their mother language, learning will be easy and their level of performance will improve.
"The state government is passionate about this Law, so we do not lose our language, culture and heritage," she said.
Lanre Ogunyemi, Chairman, Lagos State House of Assembly Committee on Education, in supporting the position of the state governor, said the development would promote the Yoruba culture and ensure the language doesn't go into extintion.
"In Finland, you must pass the Finnish Language before you are offered admission into high institutions. Same is done in Germany, China and other developed countries.
"We need to adopt such to drive development and foster national unity. I beg you all to key into this law and make it work, " Ogunyemi said.