National Assembly To Transfer Disability Bill To Buhari For Assent Within 30 Days – Saraki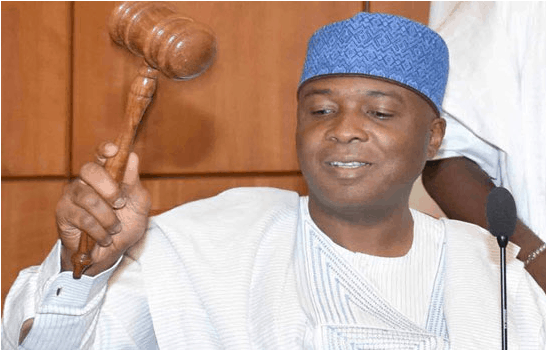 The Senate President, Bukola Saraki, said on Wednesday that the National Assembly would transmit the Disability Bill to President Muhammadu Buhari within 30 days for assent.
Saraki disclosed this when the "Kapakpando Foundation", a non-governmental organisation, led by its Chairman of Board of Trustees, Osita Izunaso, visited him at the National Assembly Complex in Abuja.
Izunaso urged the National Assembly to facilitate the transmission of the bill to the president for assent.
Saraki said the bill had no business in the National Assembly because it was passed long ago by the two legislative chambers.
"But I am disappointed that due to administrative bottlenecks it had not been transmitted," he said.
He added, "However, may I assure you that within 30 days, this bill will be sent to the president for assent because over 95 per cent work on it has been done.
"I understand that the benefits are enormous and as soon as we start the better.
"It should have come earlier but be assured that before the end of March the Senate will work assiduously to ensure it is transmitted for assent because we must provide the best of opportunities for the disabled,'' Saraki said.
The Senior Special Assistant to the President on Disability Matters, Samuel Ankeli, commended Saraki over his assurance that the bill would be transmitted within 30 days for assent.
"It is a thing of joy that that within 30 days we will be celebrating that the harmonised version of the bill is transmitted for assent," he said.
Read More News. Download Naija News App. Send us enquiries and press releases.