My Regime Is Targeting Food Sufficiency: Buhari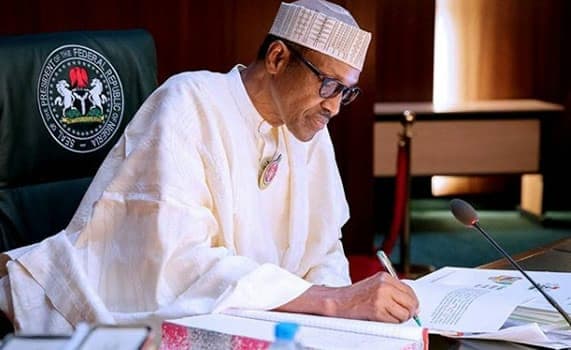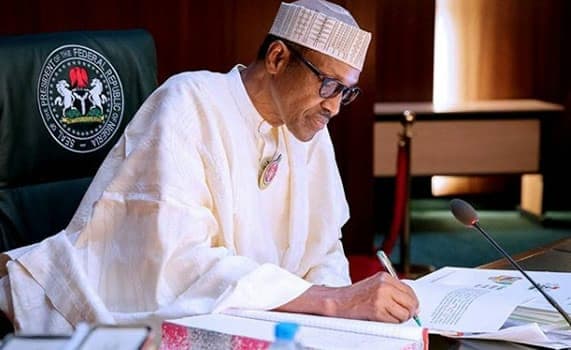 President Muhammadu Buhari today 1 March, said the Federal Government under his leadership was working on establishing self-sufficiency in food production and consumption for the country.
He said his administration would continue to ensure a cut down of agricultural produce as he belived it depleted the countrys' reserve in the past.
His Special Adviser on Media and Publicity, Mr. Femi Adesina, the President spoke while receiving Letter of Credence from the High Commissioner of Republic of Singapore to Nigeria, Mr. Lim Seng, at the Presidential Villa, Abuja.
Buhari noted that the era of importing agricultural products is almost over as his government is working to ensure this through with growing investments in the agricultural sector, favourable weather and collective will of Nigerians to start feeding themselves, and exporting products.
"I am very pleased with the relationship we have with Singapore, and we are benefiting a lot from your experiences and investment.
"Recently, I was in Kaduna to commission one of your investments in agriculture.
"We are happy that you are also looking at the agricultural sector because that is integral to our economic blueprint for diversifying the economy," he said.
The President said that the mutual relationship with Singapore would be further strengthened so that both countries can enjoy the benefits of competitive advantage, especially in exchange of ideas and technology that will enhance growth and improvement in the livelihood of citizens.
Buhari, who also received Letters of Credence from the High Commissioner of Republic of The Philippines, Mrs. Shirley Ho-Vicaria; and High Commissioner of the Republic of Uganda, Nelson Ocheger, assured the countries of Nigeria's cooperation on economic, security and diplomatic issues.
In his response, the High Commissioner of Singapore said his country could go into partnership with Nigeria in exchange of technical skills, training of entrepreneurs and public servants.