PDP Embezzled $500b Oil Earnings In 16 Years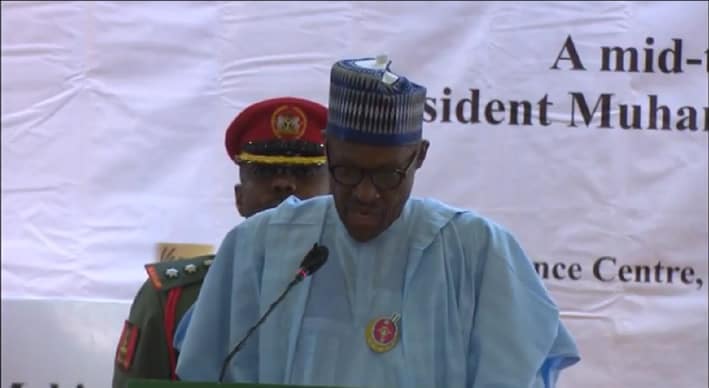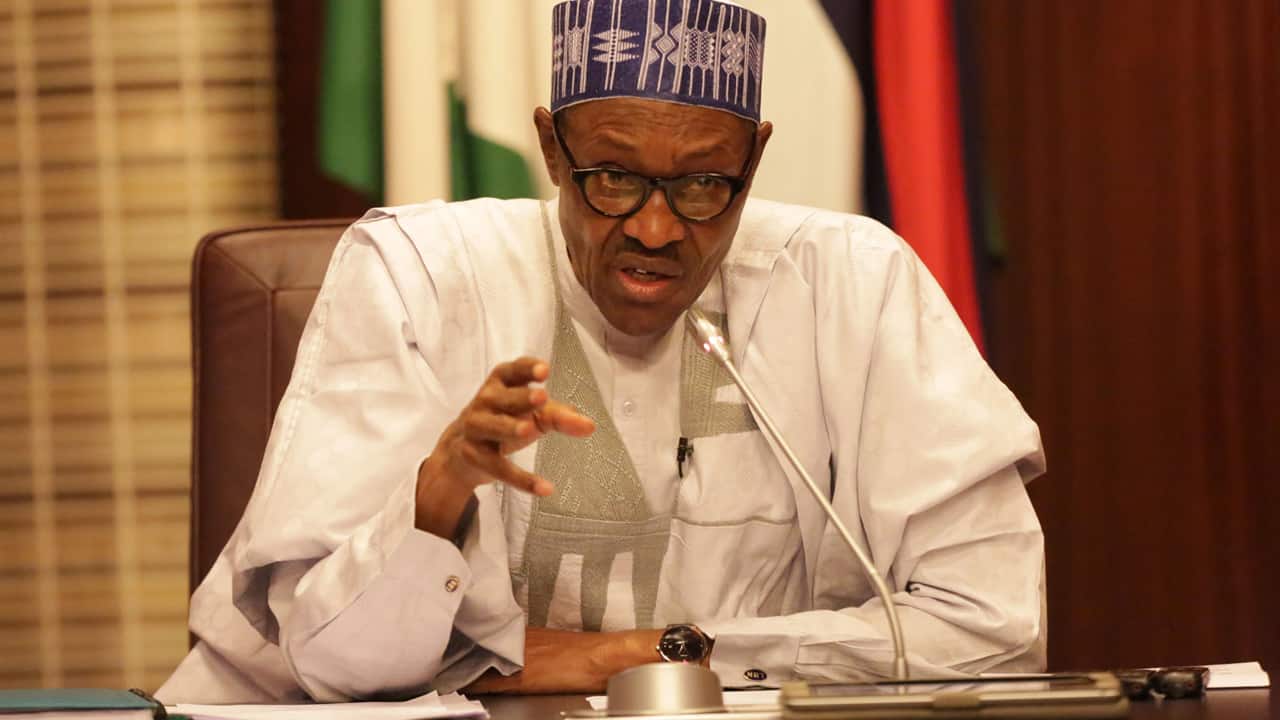 President Muhammadu Buhari has alleged that the  People's Democratic Party (PDP) embezzled about $500 billion oil earnings within the 16 years it was in power.
Buhari made the assertion while speaking during the All Progressives Congress (APC) National Caucus meeting, held at the new Banquet Hall of the Presidential Villa, on Monday.
Buhari stated that he became Nigeria's President when the nation was speedily heading towards destruction.
"It is easy to forget the fuel subsidy fraud, arms fund diversion, depleted excess crude account savings, depleted foreign reserves, massive unpaid debts to contractors andll suppliers amidst failure to invest orl even maintain our infrastructure namely railways, roads, electricity, inl spite of having earned over $500 billion from oil and gas alone, during the 16 years of PDP rule," he said.
Also speaking at the meeting, the APC National Chairman, Chief John Odigie-Oyegun, said the 2019 elections, starting with Ekiti and Osun, on July 14 and September 22, respectively, promises to be challenging.
"Disagreements and differences of opinion are normal features of democratic associations, but we must not allow these to develop to the extent that it becomes fetal to the existence of our party, and the achievements of its basic objective of winning elections and forming a government that serves the interests of our people.
Oyegun went on to support the peace committee set up by party leader, Asiwaju Bola Ahmed Tinubu.
According to him: "I, therefore, fully support the Asiwaju Peace Committee constituted by the president, to reconcile all aggrieved groups within the party and I encourage all of us to support the committee.
"The success of this committee will provide great impetus to the realisation of victory for the party in the forthcoming general elections.
"I wish to note that the road so far has not been smooth sailing, but we have weathered the storm. We should be truly proud of the achievements of our government at all levels."
Source: Naija News