Newly Appointed Army Spokesperson, Chukwu Resumes Duty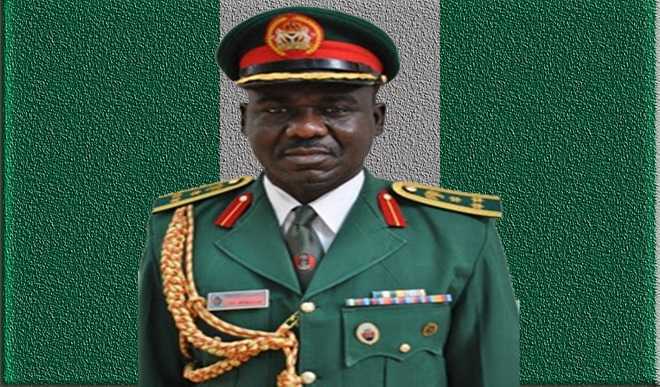 Brigadier General Jude Chukwu has assumed duty as the newly-appointed Director, Army Public Relations.
He takes over from Brig. Gen Sani Usman who until the recent changes, was the army spokesperson.
This follows the handing over ceremony which held at the Army headquarters in Abuja where he appealed for greater cooperation between the media and the military as part of efforts towards tackling challenges of insecurity in the country.
At the ceremony, Chukwu, appealed for national security interests of the country to be placed above all other forms of interest in order to win the battle against insecurity in the country.
The new Army spokesperson, also appealed for greater media cooperation and positive reportage of military operations which according to him, he believes is key to been successful.
He declared his readiness to make necessary information available as at when due and make himself accessible.
In his words, "My vision is to have a professional, proactive and efficient public relations directorate in the performance of its duties.
"Public Relations and information management are key to success in military operations, in light of the current security challenges in the country.
"This no doubt underscores the importance of the directorate is to success. Protection of national security is mainly the responsibility of the armed forces however, safeguarding national security is the responsibility of all citizens.
"Information management is very crucial to military operation as such, I must emphasise that national security should be placed above all other interest in your reportage, and you must maintain the professional code of ethics in your coverage of the Nigerian Army, so as the place the Army on a high pedestals".
Gen. Chukwu commended his predecessor Brig.Gen. Usman for the expertise and professionalism displayed in the discharge of his duties and promised to sustain the efforts already in place.
Naija News earlier reported that Usman would now, after the formal handover, proceed on a senior executive course at the National Institute for Policy and Strategic Studies (NIPSS), Kuru, Jos.
Source: Naija News