#DapchiGirls: Yobe Gov. Gaidam Blames Military For Attack, Abduction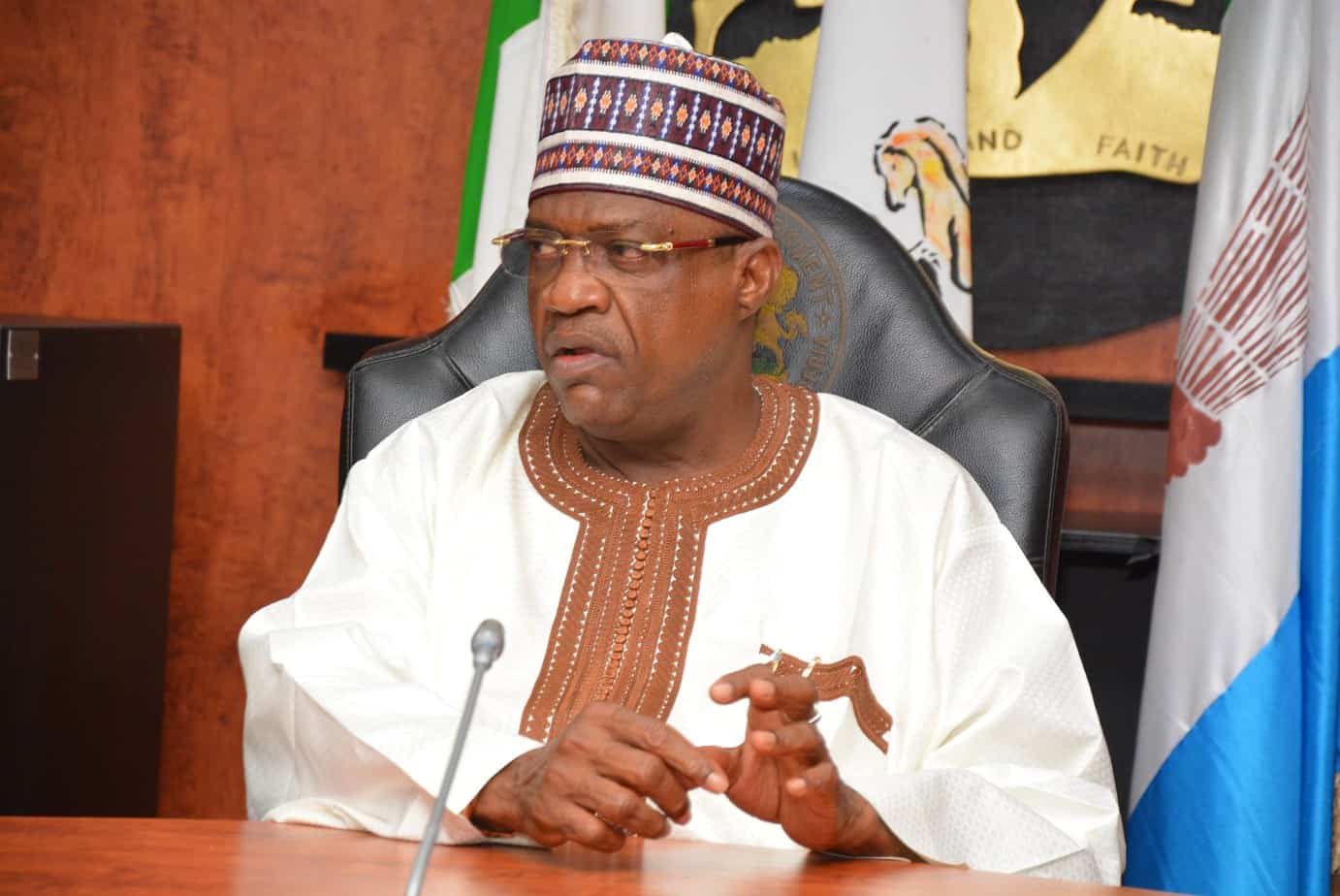 The Yobe State Governor, Ibrahim Gaidem, has blamed the Nigerian Army for the attack and abduction of 110 Dapchi school girls in the state.
Naija News gathered that the governor said this while speaking during a solidarity visit by the Borno State Governor, Kassim Shettima, on Sunday, in Damaturu, the State capital.
Gaidam said the invasion of the Boko Haram insurgents last Monday on Dapchi occurred due to the withdrawal of soldiers guarding the community barely a week before the incident, adding that the incident would not have occurred if troops were available.
The governor said, "I blame the whole attack on Dapchi on the military and the defence headquarters who withdrew troops from Dapchi. The attack occurred barely a week after the military withdrew the soldiers from there.
"Before then, Dapchi has been peaceful, there was never such incident. But just a week after they withdrew the troops, Boko Haram came to attack the town.
"When I met the theatre commander on why the military were withdrawn, he said they had shortage of manpower. To me, it is not an excuse because the FG is duty bound to recruit and bridge the gap.
"Let me be quoted anywhere, the military must take blame for the attack on Dapchi."
He recalled that similar incident happened in 2013 when Boko Haram attacked the Federal Government College, Buni Yadi in Yobe, killing 29 students after the military withdrew their troops from the area.
"The same thing happened in 2013 when the military suddenly removed troops guarding the town and a week later Boko Haram went there to attack the town and the secondary school there, killing 29 students," he recalled.
Borno Governor, Shettima told Yobe governor that the recent abduction reminded him of the over 200 school girls abducted in Chibok, Borno State in 2014, calling other Northern states to be on guard to avert such tragic occurrence in their states.
He said, "I have been in your shoes since 2014 when schoolgirls were abducted in Chibok. I know exactly how you feel. When our daughters were abducted in Chibok, only God understood how I felt and I can imagine how you also feel, and the trauma you are going through.
"The parents of these girls would always look up to you with hope in the midst of agony. I know you are pained but I also believe that insha Allah, these girls will be rescued very soon. It is unfortunate that we have faced yet another abduction but that only reminds us about the difficulties of fighting insurgency.
"Oftentimes, they strike where you least expect. Before Boko Haram attacked Chibok, that Chibok had the least threat of Boko Haram in the northeast. No one expected them to even think about Chibok because it is mostly Christian community where Boko Haram was hardly an issue there.
"If the parents thought Chibok wasn't safe, I don't think they would allow their children to be there. Of course, as Government we wouldn't dare do so. In the same vein, I don't think anyone ever expected an attack in Dapchi. This incident however, reminds all of us not only in Borno and Yobe but perhaps across northern Nigeria to be on guard."