Taraba Govt Agrees To Review Anti-Open Grazing law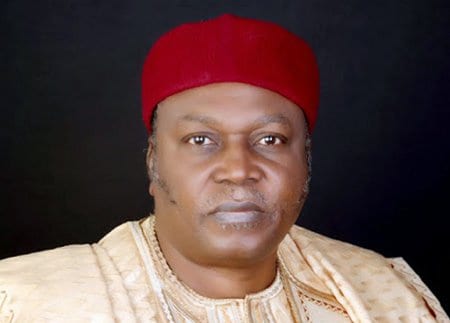 The Taraba State Governor, Darius Ishaku has agreed to review the anti-open grazing law in a bid to tackle the perennial clashes between herdsmen and farmers in the state.
The governor, who disclosed this on Tuesday during a visit by a sub-committee of the National Economic Council on a fact finding mission to Taraba State, said his administration would revisit the anti-open grazing law to address the grievances of the herders.
He also disclosed that the crisis on the Mambila plateau was a land issue manipulated by unseen hands outside the state.
The committee, headed by Ebonyi State Governor, David Umahi, was set up by the council to find a lasting solution to the herdsmen/farmers conflicts especially Benue, Nasarawa and Taraba states.
Umahi said the committee pleaded with Governor Ishaku and Speaker of the Taraba State House of Assembly, Peter Diah, to revisit the anti-open grazing law of the state to accommodate the interest of Fulani herdsmen.
He said that in the cause of meeting with the security chiefs in the state, the committee discovered that the latest crisis on the Mambila plateau in the state had nothing to do with farmers and herdsmen but was purely a land issue which he said the state government had shown commitment to address.
Umahi said, "We are here as part of fact finding to ascertain the remote cause of the crisis between farmers and herdsmen across the State. In the cause of our assignment, we met with government of Taraba state led by the governor, Darius Ishaku, the leadership of Miyetti Allah, farmers, stakeholders and security agents and we had a far-reaching solution to the crisis and the parties agreed that there should be a ceasefire and that all the parties should return to dialogue.
"There were so many issues raised and the committee after much deliberation with the concerned parties was able to make some recommendations, including our request for some amendment to some sections of the law which the herders considered against them.
"We agreed that all cases pending in the court be withdrawn to enable the committee conclude their assignment."
Umahi said that the herdsmen agreed to ranching, adding that they should start making use of the already existing ranching facilities in Mambila while the state government should start pilot ranching programme in the three senatorial zones in the state.