Only Sickness Can Stop Buhari's Re-election Bid – Kalu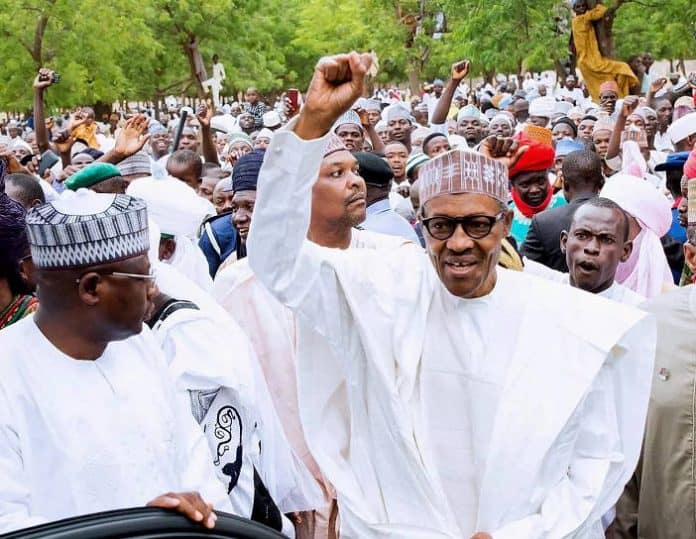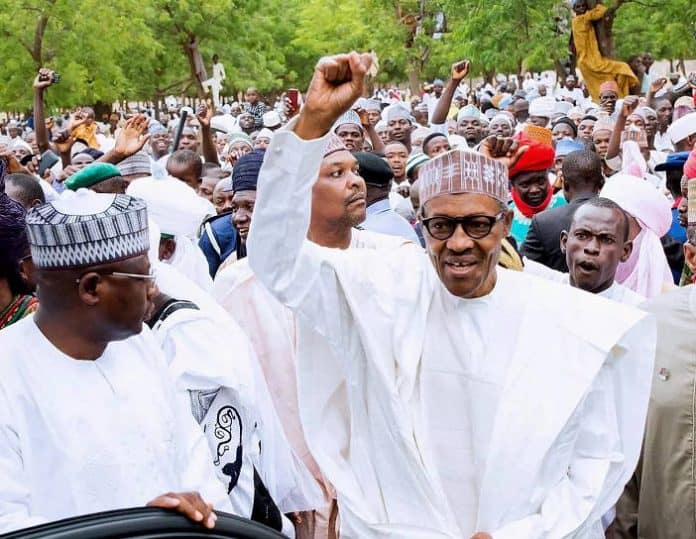 An ex-governor of Abia State, Dr. Orji Uzor Kalu, has revealed the only thing that can hinder President Muhammadu Buhari from vying for re-election in 2019.
Kalu stated that sickness is the only things that can stop Buhari's re-election bid.
The former governor made the assertion while addressing journalists at the Murtala Muhammed Airport, Lagos, on Sunday night.
He added that President Buhari is fully ready for the huge task ahead.
Kalu said: "Buhari is a honest man and will tell Nigerians at the right time whether he will seek re- election or not. We pray that his health gets better and that his doctors give him a clean bill of health.
"You know Buhari is also a man of conscience , if he feels his health will not allow him to seek re- election he will not go ahead. But, if he feels he capable of running he will seek re- election. It his right, he is entitled to second term. Even, people that failed in their class can also repeat in either elementary or secondary school.
Buhari is working. The Second Niger Bridge for instance is being constructed, so you see that though things are difficult, but it could be better."
Speaking on how Buhari's administration would be beneficial to Igbos, Kalu said the  government  would provide a window for new a beginning for the Igbo, despite that they have been disenfranchised in the past.
He said, "The problem with Nigeria is inability to build national cohesion, by all stakeholders. We are still talking about tribe where people come from, what people think about their religion .
"We need to impress it on all Nigerians that we need a country where all stakeholders feel a sense of belonging.
Not minding where they come from or where they live, they should feel at home whether in Ogbomosho, Lagos, Ibadan, Sokoto, Enugu, they should feel at home. The earlier we have that sense of belonging the better for all of us."
Kalu said it would be the right thing to do to allow the South East take a shot at the presidency in 2023.
"It is the right thing to do, Nigeria is built on a tripod, when you allow the South East to have the Presidency by 2023, that will be the end of the civil war" he said.
Speaking on the statement credited to Alhaji Junaid Mohammed that the elite in the North would not support Buhari's bid for second term, Kalu said: "If the elite refuse to support Buhari, the masses will support Buhari . The elite are few in number, the people that will support Buhari are the masses , who sincerely believe in Buhari.
"They are people who not know any other thing other than Buhari. By my assumption, if President Buhari had 12.5 million supporters in the last general election, there is an additional 10 million supporters in the bank. That is what we call reserve, it is still there."
Kalu also called on the National Leader of the All Progressives Congress, Asiwaju Bola Tinubu to quicken his efforts at reconciling aggrieved members of the ruling party.