Tension As Police Again Bars Peace Corp From Accessing Office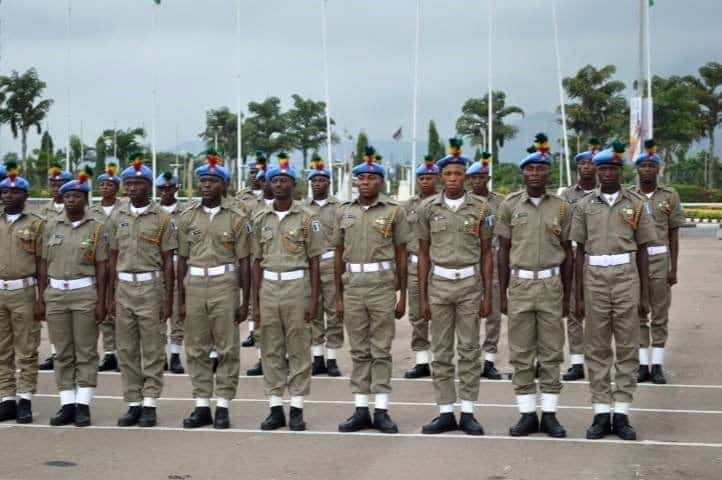 The face off between the Nigeria Police and the Peace Corps of Nigeria continued on Thursday as information obtained by Naija News has it that the officers of the Nigeria Police on Thursday prevented the corps from taking possession of its office located in Jabi, Abuja.
Recall the House of Representatives had on Tuesday, ordered that the Police should to vacate and unseal the Peace Corps headquarters in Abuja within 48 hours, in compliance with the judgements of Justice Gabriel Kolawole and Justice John Tsoho of the Federal High Court, Abuja.
Following the order, officials of the Peace Corps of Nigeria, accompanied by the coalition of civil society organizations and other youth bodies, reportedly approached their Abuja headquarter office but were prevented from taking possession by the police, which also reinforced with Anti-Riot squad.
The Police arrived in 5 hilux vans with Anti-Riot shields and other weapons.
However, National Commandant of the Corps, Amb ( Dr. ) Dickson Akoh told journalists that the Corps was only obeying the court orders and the directive of the House of Representatives and had no intention of confronting the police.
"We have come in peace. We are peace loving people. If the Police refuses to open the office, we shall go back, we won't be confrontational with them,",Akoh said.
Source: Naija News