Anti-Open Grazing: Herdsmen Agree To Obey Law If Some Conditions Are Met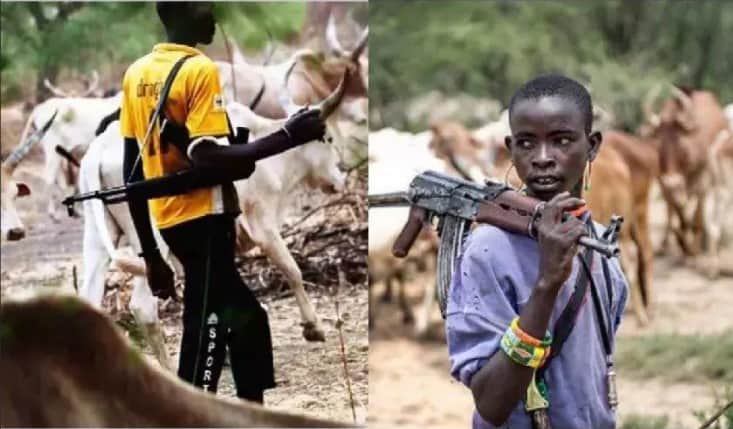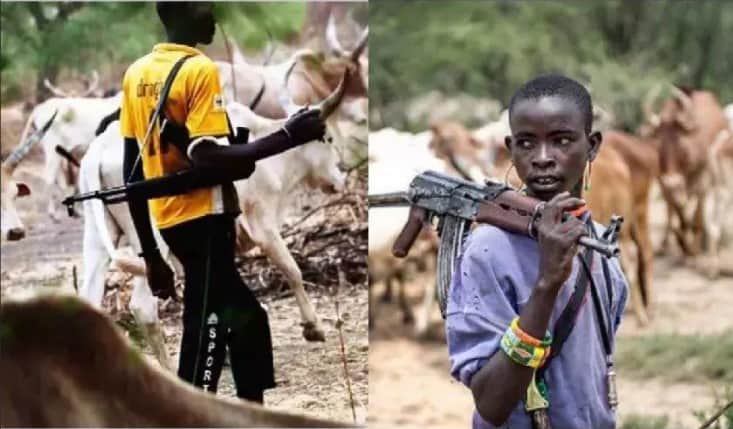 Fulani herdsmen have concluded to obey the Benue State Anti-Open Grazing Law as long as some of their conditions are met.
The herders decision comes after several attacks on the lives and property of the Benue people.
The information was disclosed by David Umahi, the Leader of the NEC Subcommittee on farmers and herdsmen skirmishes and Governor of Ebonyi State.
Umahi made the revelation on Tuesday in Makurdi, following a comprehensive meeting with all parties in Benue and Nasarawa states.
According to him, herders had requested more time to enable them align with the implementation of the said law. The
The herdsmen also called on the Federal Government to recognise animal husbandry as part of its agricultural programme.
Reading the position of the committee to journalists, Umahi revealed that all parties involved are dedicated to ceasefire, while noting that the challenge of invasion by undocumented herdsmen from other parts of West Africa was extensively discussed.
He said the committe has also restated its commitment to pursue peace, ensure disarmament of any militia groups as well as the arrest of any group harbouring militia and support security agencies to ensure the arrest of anyone in possession of arms.
Umahi stated that there are approximately two million hectares of land in 13 states of the northern region for grazing reserve out of which one million hectares have been gazetted and developed.
e hence enjoined the herdsmen to make use of the already gazetted and developed grazing reserves while states that have anti open-grazing law in place are also free to operate their laws.
The team also visited both Benue and Nasarawa states on a fact finding agenda, where they found 117,000 people in seven internally displaced persons (IDP) camps in Benue and 25,000 IDPs in Nasarawa out of which 20,000 are Tiv people who are indigene of Nasarawa State.
He requested the Federal Government to immediately send the National Emergency Management Agency (NEMA) to Benue and Nasarawa to evaluate the problems in the camps to see how the IDPs can be assisted.
Umahi who described the condition of the IDP camps as very pathetic observed that in all the camps across the two states, children between ages four and eight years constitute over 80percent of the IDPs.
Umahi who said the claims that Benue belonged to Fulani by conquest was never made but was carried by social media, posited that, "In our own conviction, we believe that Benue has the right to make laws and whoever stays in Benue has the duty to obey the law and the responsibility to dialogue with the state if they feel the law will not favour them."