'Mind Your Own Business' – Ortom Blasts Lalong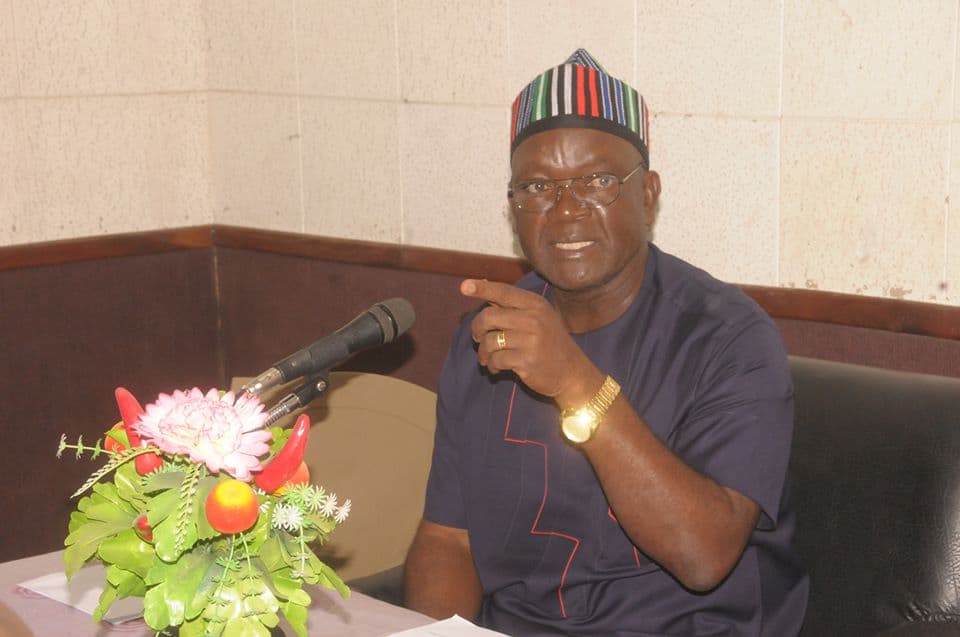 The Benue State Governor, Samuel Ortom, has sounded a warning to his counterpart in Plateau State, Simon Lalong, to "mind his own business" and not to meddle in Benue affairs.
Ortom gave the warning to the representative of Lalong at the stakeholders' meeting with the National Economic Council Technical Committee on Herdsmen/Farmers' Crises Resolution on Sunday led by the Ebonyi State Governor, David Umahi, at the state house banquet hall.
Lalong, after the brutal killings by herdsmen on New Year's day in Benue had told journalists in Abuja that he warned Ortom against the anti-open grazing law. But, he later apologised to Ortom for the statement.
However, Ortom said his deputy, Benson Abounu, intimated him about the discussion between him and Lalong recently, where the latter emphasised his warning to Ortom against the implementation of the Benue State anti-open grazing law.
He said, "My deputy told me that he had a discussion with Lalong recently at a function, where he (Lalong) said that he had to apologise to me over his statement because of pressure on him, saying, he stands by his earlier statement."
"He also told the people that he introduced this woman (pointing at the woman on the high table) in this committee to me, whereas, this woman was introduced to me by Nasir el-Rufai, not him.
"Thank God he has a representative here; please tell him to stop interfering with the affairs of my state; let him mind his business in Plateau and I will mind my own business here.
"I am the governor here (Benue); how can he say that he warned me? Who is he to warn me? He can only advise me," Ortom said.