Youths In Edo Protest Over The Alleged Killing Of Driver By Policeman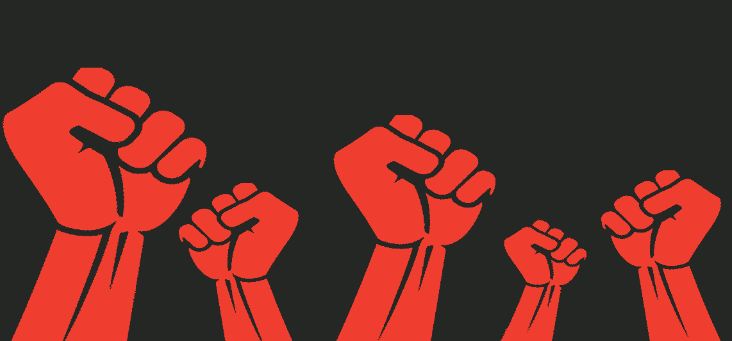 Chaos erupted on Tuesday after a taxi driver simply identified as David, was allegedly pushed to his death by police officers, in
Edo state
.
The driver was killed by a petrol tanker, after being pushed allegedly by police officer for failed to give them N500 as bribe.
Following the driver's death, ouths and drivers in Benin City, the Edo state capital, staged a protest on Tuesday, demanding that the policemen involved be brought to book.
The fatal incident happened around 3rd East Circular Road, by Igun Junction, resulting in traffic on the Akpakpava Road and all other link roads for several hours, as protesters created bonfires  on the roads, hence obstructing movement.
Eyewitnesses told Channels TV that a policeman pushed the driver into an oncoming truck after he was unable to give them the bribe they requested.
One eyewitness said: "I was driving by when I saw my friend David standing and begging the police officers to collect just 200-Naira because he was not working but only taking his wife somewhere but the officer, Inspector Adebisi refused to collect it saying he should bring N500, as the argument continued, the officer then pushed David into an oncoming truck that killed him."
A second eyewitness called Kelly Osas, dded that when the policemen realized the outcome of their action, they fled.
 "As soon as they saw that he was dead they entered their vehicle and drove off, we chased them but couldn't meet up."
Naija News gathered that the taxi driver was in the car with his wife and two children.
Speaking on the matter, the Edo state commissioner of Police Johnson Kokumo has assured that the alleged officers will be investigated and punished if found culpable.
He said: "I have ordered the arrest of the officers involved. What I can assure everyone is that the investigation is on and we will not rest on our oars until justice is served".