Boko Haram Insurgents Have Been Defeated – Army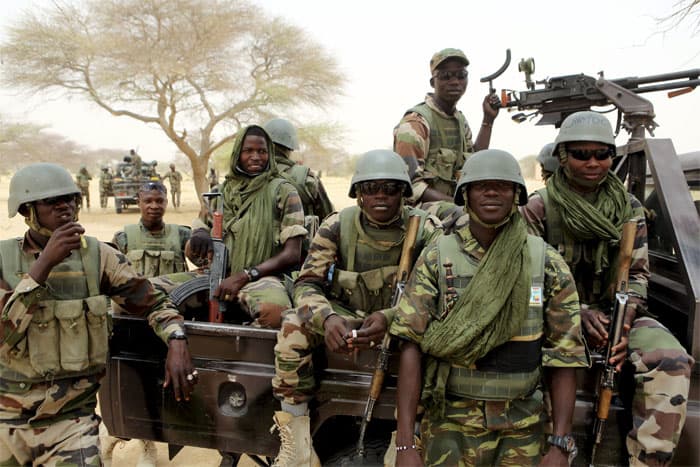 The Nigerian Army has announced that the Boko Haram insurgents attacking North East Nigeria, have been totally defeated.
The defeat was disclosed by the Theatre Commander of Operation Lafiya Dole, Major General Rogers Nicholas on Saturday, at the inauguration of the Nigeria-Cameroon military joint mission in Maiduguri, the Borno State capital.
General Nicholas, stated that troops under the operation 'Deep Punch II' had on Friday ambushed and chased out the insurgents for their hideout, 'Camp Zairo'.
He said: "My soldiers are in the heart of Boko Haram enclave that is Camp Zairo. The gallant troops have taken total control of Sambisa forest. We have broken the heart and soul of Shekau's group, taking over the camp and its environs.
"They are on the run and we are pursuing them to wherever they go. This time around there is no place for escape anywhere," he said.
Speaking further, the theatre commander said hundreds of the terrorists had surrendered, several others fled, while 100 civilians were rescued.
He also called on the insurgents on the run as well kidnapped individuals hiding in the bushes to come out and surrender to the military. He assured the insurgents that they would not be harmed or killed.
Regarding the Cameroon joint mission, Nicholas said that the partnership between the two militaries was vital for the successful completion of the counter-insurgency campaign.
General Nicholas said: "We share information and intelligence to enable us to map out strategies to fight Boko Haram insurgents in our common borders."