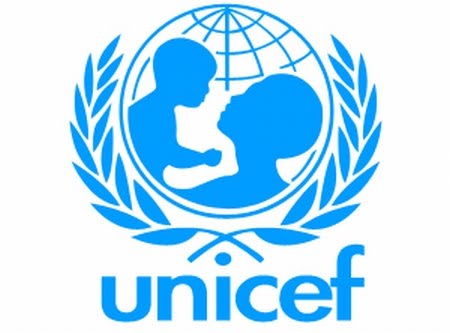 The United Nations International Children's Emergency Fund(UNICEF) has revealed the number of schools destroyed by the dreaded Boko Haram insurgents in Borno State.
UNICEF disclosed Boko Haram had damaged 1,400 schools in Borno, adding that only half of the 755 health facilities are still working.
The international organisation gave the figures during its 2018 Humanitarian Response Plan for Northeast – Adamawa, Borno and Yobe.
UNICEF said: "Only half of the 755 health facilities in Borno remain functional and nearly 1,400 schools have been damaged or destroyed. Many of these schools are unable to reopen for safety reasons. Over one million children are currently out of school. The protracted crisis has also compromised the physical safety and psychosocial well-being of 2.5 million children in north-east Nigeria, who require immediate assistance.
"In the three most directly affected states of Adamawa, Borno and Yobe, 7.7 million people require humanitarian assistance. This includes 4.3 million children and 1.6 million internally displaced persons, more than half of whom are children. Ninety-two per cent of the internally displaced are located in the three north-eastern states.
"An estimated 400,000 children in 14 local government areas in Borno will be severely malnourished in 2018. Five local government areas in Yobe are experiencing global acute malnutrition rates of 10 to 20 per cent. An estimated 1.5 million people lack access to safe water – 940,000 in Borno, 480,000 in Adamawa and 80,000 in Yobe. As a result, vulnerable children are becoming acutely malnourished after repeated bouts of diarrheal disease."
The global organisation added that "UNICEF will work with community-based WASH committees to increase community mobilisation for hygiene promotion, including regular cleaning of latrines and maintenance of water points, as well as the dissemination of hygiene messages. A key aspect of this approach will be the integration of WASH facilities into schools, child-friendly spaces and health/nutrition centres, as well as teacher training on the provision of psychosocial support in classrooms. The Rapid Response Mechanism will be strengthened to deliver immediate life-saving assistance to highly vulnerable families, followed by a sectoral response."