Reasons FG Allocated N4.9b for Presidential Villa – Akabueze
The Director General of the Budget Office of the Federation, Ben Akabueze, has given reasons for the appropriation of N4.9 billion for the Presidential Villa in Abuja.
According to Akubueze the money was appropriated for electrical and mechanical maintenance of the facility.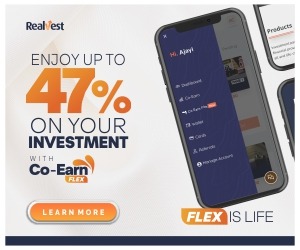 He added that the money was arrived at in order to maintain several structures  in the Villa that require to be in good condition always.
He gave the explanation in Abuja at the 2018 Budget Office Dialogue with the media and Civil Society Organisations (CSOs) Akabueze.
According to Akabueze, "people feel the Presidential Villa is just one building which is not the case because there are several other facilities in the vicinity.
"These structures have complex wiring, installation and all that. That money is to take care of these facilities."
Speaking on the 2018 budget deficit of N2 trillion, Akabueze said N1.7 trillion of the sum would be financed through borrowing, with privatisation proceeds catering to the remaining balance.
He noted that the action was within the confine of the Fiscal Responsibility Act.
Akabueze gave justification for the N2.2 billion appropriated for Social Media Mining Suite for security agencies and the N338 million computer and software acquisition for the Finance Ministry.
He said the projects are important and will have positive impact on the economy.
He went on to state that N2.6trillion appropriated for capital expenditure in 2018 was evidently inadequate but that the government could increase it.
According to him, a minimum of $30 billion should be allocated annually for infrastructure to actually deal with perennial deficit in that area.
"It's a challenge really to joggle all the needs of the country with N8.6 trillion. We need huge funds to tackle infrastructural decay.
"Yet, you discover that by the end of the year, some agencies won't utilise the funds earmarked for them, leaving the government with no option than to mop up the funds."
He promised Nigerians that the Federal Government would ensure that funds are efficiently used in the interest of Nigeria.
Giving reasons the Service Wide Votes (SWV) represents 30 per cent of the entire budget, Akabueze stated that the appropriation encompasses pensions, funds for special military operations and other vitals.
"In the past, SWV didn't have the N500 billion social contract fund, it didn't have N75 billion for Operation Lafia Dole like we have now. These and many more are why the money is large", he added.
Source: Naija News