2019 Elections: INEC To Announce Results Electronically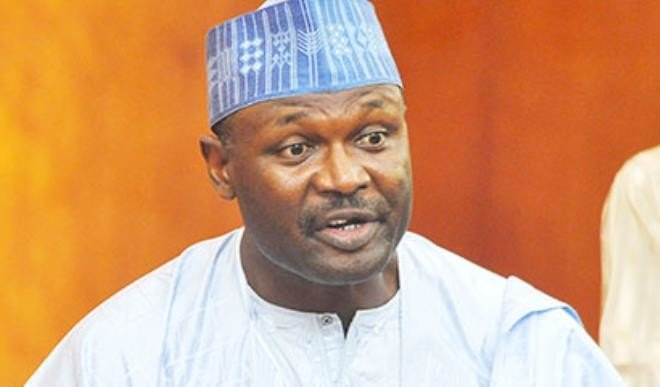 The Independent National Electoral Commission (INEC) has said that it will announce the 2019 election results electronically, calling for support from the telecommunication service providers.
The commission said the it will also give the physical copies of the results to party agents apart from the electronic results.
The Chairman of the commission, Prof. Mahmood Yakubu, disclosed this when he visited the Executive Vice-Chairman of the Nigerian Communications Commission, Prof. Umar Danbatta, in Abuja on Tuesday.
Yakubu said the electronic and manual results would be implemented in the Ekiti and Osun governorship elections in July and September, respectively, and then utilize the method in 2019 elections.
"We are planning for full deployment (of electronic and manual transmission) this year in governorship elections in Ekiti and Osun. Thereafter we intend to deploy the system in the 2019 general elections.
"INEC has developed the hardware and software. However, we rely on the operators for the transmission of both the figures and scanned images of result sheets. We wish to assure Nigerians that while we transmit the raw figures from polling units, scanned images of the result sheets will also be transmitted electronically in addition to physical copies given to party agents at polling units," he said.
Yakubu therefore, urged the NCC to facilitate a meeting with telecomms operators to enhance publicity and enlightenment of the voters.
The INEC boss added, "Similarly, we would like the NCC to facilitate discussions with operators on ways of enhancing their corporate social responsibility to Nigeria's electoral process. An immediate area of interest to INEC is how the operators can help in voter education and publicity.
"Towards the 2019 general elections, we would like the operators in collaboration with INEC, to send bulk SMS and possibly voice messages as well on the imperative of peaceful elections, the collection of Permanent Voter Cards by registered voters and directional information on the location of polling units for easy access to voters."
The Executive Vice-Chairman of the NCC, in his response, said his agency would help the electoral body to ensure the smooth running of 2019 elections, adding that it would improve the security of the communications system before the election so that it would be effective for the dissemination of election results.
Source: Naija News