Female Singer Accuses Pasuma's Manager Of Sexual Harrassment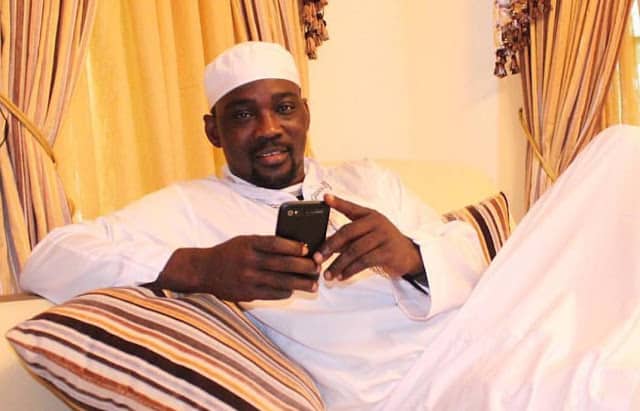 Nigerian singer, Olabisi Olatunbosun also known as the "Boss lady" has accused Pasuma's manager, Mathew Ididowo, of sexual harassment, which occurred during a meeting she had with him for the promotion of her music.In the artist statement she made it clear that the manager threatened to send someone who will sexually harass her.
Olabisi who wanted to feature the popular Fuji singer Pasuma took to her Instagram page to reveal what she had encounter in the hands of Pasuma's manager.
She wrote:-
Dear Nigerians pls I need ur help on this. This guy @matthew ididowo (alh pasuma's manager) has definitely been doing this for long but he has messed with the wrong person cos I won't be quiet on this. I didn't want to say this out but my life and safety is at stake that's part of d reason I had to post late coz I'm aving a sleepless night ,
I went with one of my big mummy's at Alhaja S. Gold (one of d biggest Alaba int'l marketer and 1st to invite pasuma to ojo town) to Pasuma's office at Omole so as to meet on the fee for the d ft of alh pasuma 4 remix of my song (figagbaga) we were later made to know that Alhaji pasuma was busy with some impromptu meetings and we might not see him that day so someone was sent to come pick us to where MATTHEW IDIDOWO was so we can seal deals with him as the other marketer we picked while coming too also came for business.
As expected, the three of us went together when we got to where Matthew was, I explained that I wanted a duet/collaboration with Pasuma and the first thing he said was "what's the colour of my underwear" 'I felt offended but still kept my cool and cautioned him that I was a married woman and I don't take such talks for fun. He said my marriage is bull shit and my ring is fake.
He laughed and mocked me in the midst of all the men and said 'PASUMA" will never sleep with someone like me more than once that I should take my private part elsewhere. He laughed again still making jest of me and said it's a must either I like it or not he'll get a particular "kazeem" to sleep with me by all means and he will give me 400k.
Alhaja S. Gold also cautioned him and he insulted the woman as well. He told me to watch my back that Kazeem is coming for me. I was scared, please tell him to provide the so called KAZZEM and he must assure me of my safety in 7 days or we meet in COURT! I Respect "alhaji Pasuma" a lot as a father that's why I'm a bit patient now because he's not aware of what MATTHEW did. I've contacted my Lawyer because I fear for my LIFE AND WOMANHOOD!
See post below: