8 Libya Returnees Die In Auto Crash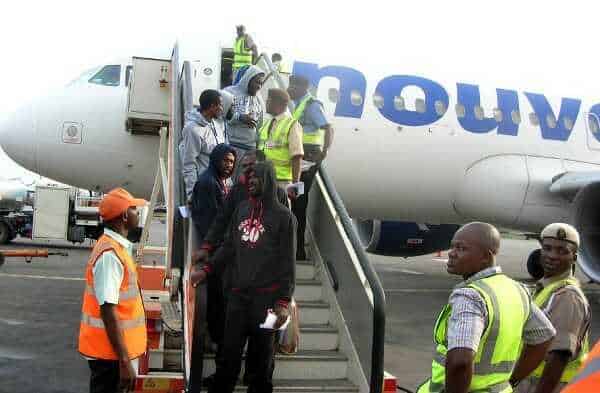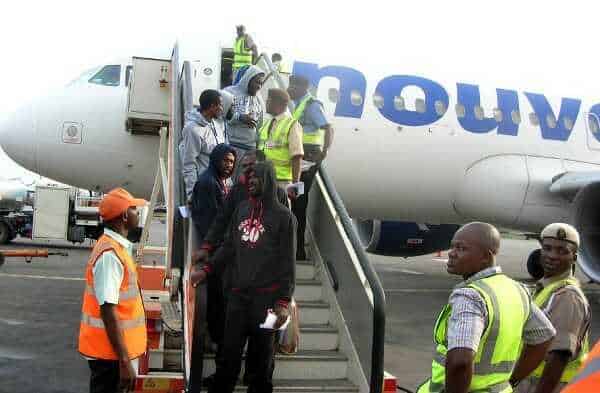 Following their successful return from Libya, eight returnees from Edo State, have lost their lives in a motor accident along Ore-Ijebu Ode-Sagamu Expressway in Ogun State.
The deceased returnees were reportedly burnt to death in the ghastly auto crash.
Seven others who sustained serious wounds, along with the remains of the dead have been taken to the Ijebu-Ode General Hospital.
The fatal accident which involved a white Toyota Hiace 18 seater-commercial bus with an inscription 'God's Care' and marked AYB 479 XA and a Volvo truck marked KSF 79 XL, reportedly happened around  10:45pm last Tuesday close to Omoo River, within the J4 area.
Naija News gathered that the commercial bus had departed Benin, the Edo State capital late in the night with 15 returnees from Libya comprising nine males, five females and one female child who had been profiled by the state task force on anti-human trafficking and illegal migration.
The victims were reported to be journeying to the Synagogue Church of All Nations (SCOAN) in Lagos, to receive spiritual and financial assistance from Prophet T. B. Joshua, who has been a provided support to most returnees and other underprivileged members of society.
Confirming the incident on Monday, the Ogun State Sector Commander of the Federal Road Safety Corps (FRSC), Mr. Clement Oladele, said the accident occurred when the truck driver drove against traffic and as a resulted collided with the commercial bus.
He revealed that victims who sustained injuries comprised five males and two females, while the other eight were burnt beyond recognition.
He said the accident happened due to "route violation following a drive against traffic by the truck, dangerous driving and over speeding.
"The injured were taken to Ijebu-Ode General Hospital and the corpses were deposited at the hospital mortuary. The burnt carcasses were removed from the road by the FRSC rescue team," Oladele said.
He advised motorists to desist from driving against traffic and urged passengers in vehicles driving against traffic to caution their drivers or report the driver by dialling FRSC toll free number 122.
Meanwhile, the identities of the victims could not be ascertained.
Expressing sadness over the incident, the Special Adviser to Governor Godwin Obaseki on Media and Communication Strategy, Crusoe Osagie, said the state government was deeply unhappy about the unfortunate happening.
He stated that on arrival from Libya all the returnees who are indigenes of Edo State were given the full complement of the state government by profiling them and giving them the necessary assistance that would enable them be reintegrated into the society and unite with their families.
"It is not like they were kept in prison like in Libya, they may have embarked on the trip to Lagos on their own volition. However, the state government will make effort to reach families of those who died or affected in the crash," he said.
Source: Naija News