2019 Elections: Presidency Speaks On Amaechi's Appointment As Buhari's Campaign DG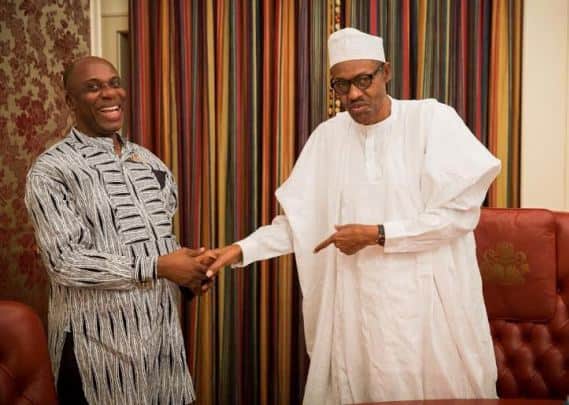 The presidency has reacted to a recent report that President Muhammadu Buhari re-appointed the Minister of Transportation, Rotimi Amaechi, as the Director-General of his 2019 campaign organisation.
The Special Adviser to the President on Media and Publicity, Mr. Femi Adeshina, in an interview on Sunday said, such an appointment could only be made after a candidate had emerged.
"I believe that things like the DG will come when you have become a candidate. If the President steps into the fray now, he is an aspirant just like any other aspirant. Having a DG comes when you become a candidate of the party," he said.
He added that Buhari's achievements are evident despite the challenges facing the country.
"The things he has done are apparent: security, despite the challenges of the moment, you can't rule out what he has done in security.
Economy went into recession, stayed there just for one year, it has come out and the indices are good. Even the World Bank has projected 2.5 per cent growth for Nigeria this year.
"Three things he appointed for himself: one, to secure the country; two, to fight corruption; and three, to revive the economy. They are going well,"  Adeshina said.
He stressed that Buhari fulfilled his promise on free and fair elections to the country, adding that all elections conducted during his administration were credible.
"You would have noticed that since this government came, there have been elections the APC didn't have to win. You saw Anambra. You saw a senatorial election there. Some months ago, in November, you saw the governorship election. If APC had wanted to overrun Anambra, using federal might, it would have done that to win the election.
"Election had held in Bayelsa under this administration, the APC didn't do it. Ondo, the APC won fair and square. Kogi, it won fair and square. Where the APC wins, it wins. Where it loses, it loses. That's the attitude of the President. Your party doesn't have to win by hook or crook," he said.
Download NAIJA NEWS app: