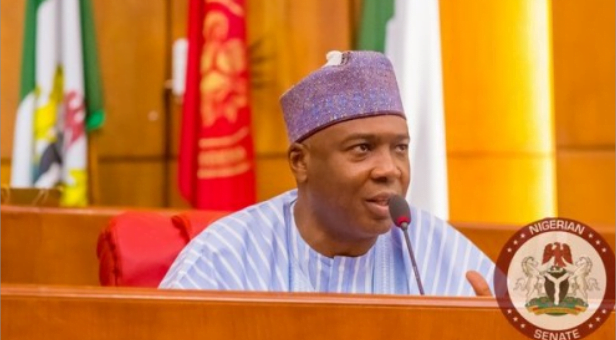 The Senator representing Bauchi central in the red chamber of the National Assembly, Isa Hamman Misau, has warned that the plot to remove Dr. Bukola Saraki from office as Senate President is been spearheaded by a minister.
According to him, fears over Saraki's possible defection from the ruling All Progressives Congress (APC), is the driving force for those pushing the idea.
Senator Misau made the disclosure while speaking at the Senate plenary Wednesday, in his contribution to the insecurity and killings in some parts of the country.
Misau, however, fell short of naming the minister involved in the plot.
"When we were on holiday, so many people were going behind (to senators), pleading that we should try and remove the Senate President.
"It was a minister that was spearheading this thing. What was the reason? They said that the Senate President would leave APC, that it would create problems from him (Saraki). What kind of country is this? Everything is about religion and about tribe," he said.
As part of fall out from discussions at plenary on Tuesday, the Senate has resolved to hold a security summit next week.
Source: Naija News