Residents Affected By Lagos-Ibadan Rail Line Have Been Compensated – Amaechi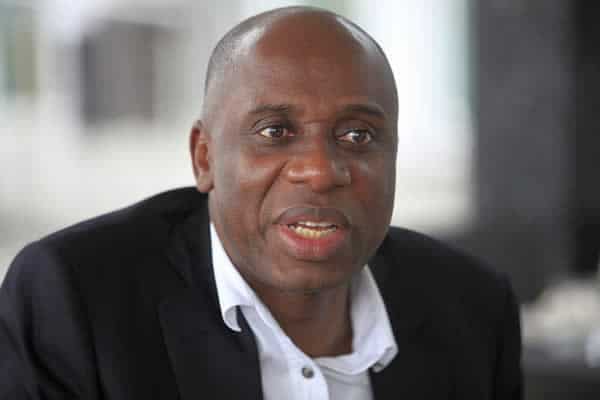 The Minister of Transportation, Rotimi Amaechi, has confirmed the payment of compensation to all residents affected by the ongoing new Lagos-Ibadan rail lines.
Mr. Amaechi made this disclosure on Tuesday at Papalanto in Ogun State, during his monthly visit and oversight functions to the constructions sites of the project.
"We refuse to go by train today basically to see the right of way. There is only a place after Ijoko where we have issue with the right of way.
"We have finished negotiations with them and they have finished the compensations to the affected residents. The contractors will start work from the axis and the construction continues," he said.
Amaechi further noted some challenges facing the contractor of the project, the Chinese Civil Engineering Construction Company (CCECC).
He said, "We still have problems with gas and cables. As for the barracks, the Army has given us the barracks where it affected and work will start at Ebute Metta very soon as a result of the development.
"As for the Ogun River, we are consulting the state government to assist us in the course so as to fast track the project in that axis.
"We have started battling with time schedule due to these utilities but l'm sure the projects will be delivered in due time."
He said the government is monitoring the contractor to ensure that the project is completed before the year runs out.