Osinbajo To Deliver Historic Lecture At Harvard University Today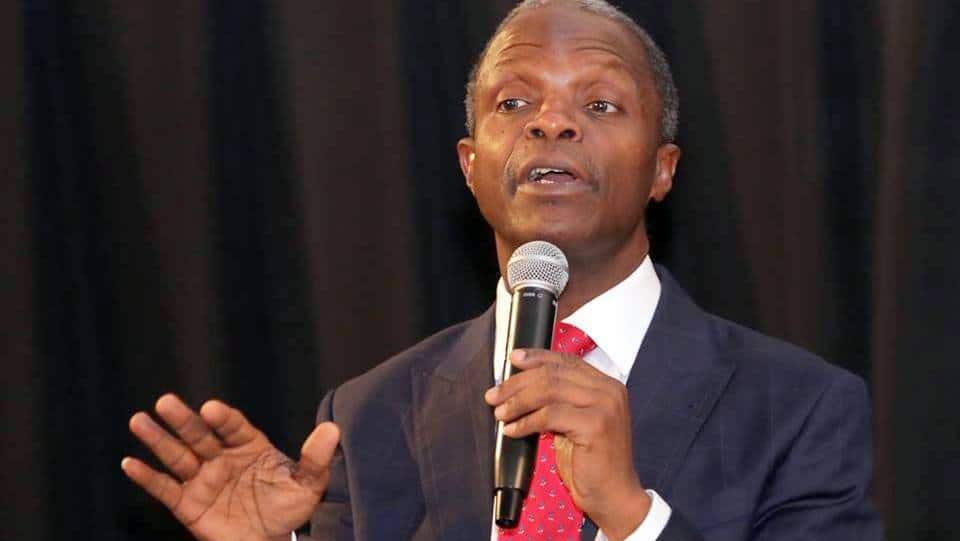 Vice President Yemi Osinbajo will deliver an historic lecture at the Harvard University, Boston, United States, today.
The Senior Special Assistant to Osinbajo on Media and Publicity, Laolu Akande, who disclosed this in a statement, said the invitation was based on the achievements the Buhari-led administration have made since 2015.
The statement from the University read, "It would be the highest honour for us were you to accept our invitation as we deeply admire the immense progress that Nigeria has made during your tenure not only as the country's Vice President, but also as Chairman of the Presidential Enabling Business Environment Council.
"By all accounts, this Council has spearheaded crucial initiatives and we very much hope that you will speak to those, as well as to Nigeria's rise in world economic rankings and the vast range of business initiatives that are ongoing in your country."
Laolu said, "During the lecture, Prof. Osinbajo would highlight the progress made by the Buhari administration in improving the country's economy and investment climate. In the latest World Bank Doing Business index, Nigeria climbed up 24 places and was placed on the list of 10 most reformed economies globally.
"Alongside the President, the VP has been a strong advocate in the future of a greater Africa, and has proffered solutions on how to make the continent work better for its people and the rest of the world. In a keynote address at the Financial Times Africa Summit in London recently, the Vice President emphasised the continent's depth of talent and innovation across Agriculture, ICT, Hospitality, Fashion, Energy, Manufacturing, Entertainment, and many other fields."
The university described the lecture as a historic moment as it would be the first time that an Africa-focused course will be offered at Harvard Business School.
The Vice President is therefore, expected back in Nigeria tomorrow.