Nigeria's Democracy Is Too Costly And Needs Adjustment – Akande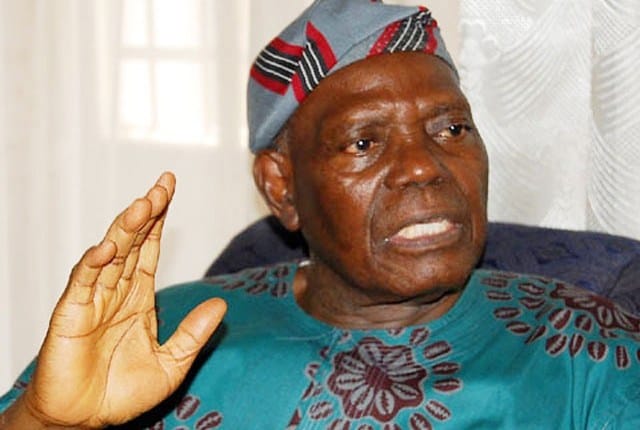 A former Acting National Chairman of the All Progressives Congress (APC), Chief Bisi Akande, has described the Presidential System of Government been practiced in Nigeria as unsustainable due to the high cost of maintaining government machinery.
He also submitted that if the country is to catch up with the rest of the civilized world, it needs to adopt the multi-party parliamentary democratic system of government.
Akande, a former Osun state governor, made the remarks during a press briefing in his country home, Ila, Osun state as part of activities to mark his 79th birthday.
"President Buhari is my friend and I want him to succeed but he is running a difficult system of government.
"Nigeria's  democracy is a military democracy of sharing and if we continue like this, there is no how we can succeed.
"Up to this present age, evidence based analyses has proven parliamentary democracy to be the most accountable transparent form of government in the whole world,'' he said.
He advocated the country should follow in the footsteps of countries such as the United Kingdom and Israel who have successfully implemented parliamentary democracy.
" It is also transforming India from acute poverty and hunger into self sufficiency and reliability virtually in all fields.
"Apart from being transparent and accountable, parliamentary democracy is absolutely inclusive.
"It appears to be the best form of governmental structure for Nigeria now,'' he said.