Dangote Establishes Job Centre In Abia To Rid Unemployment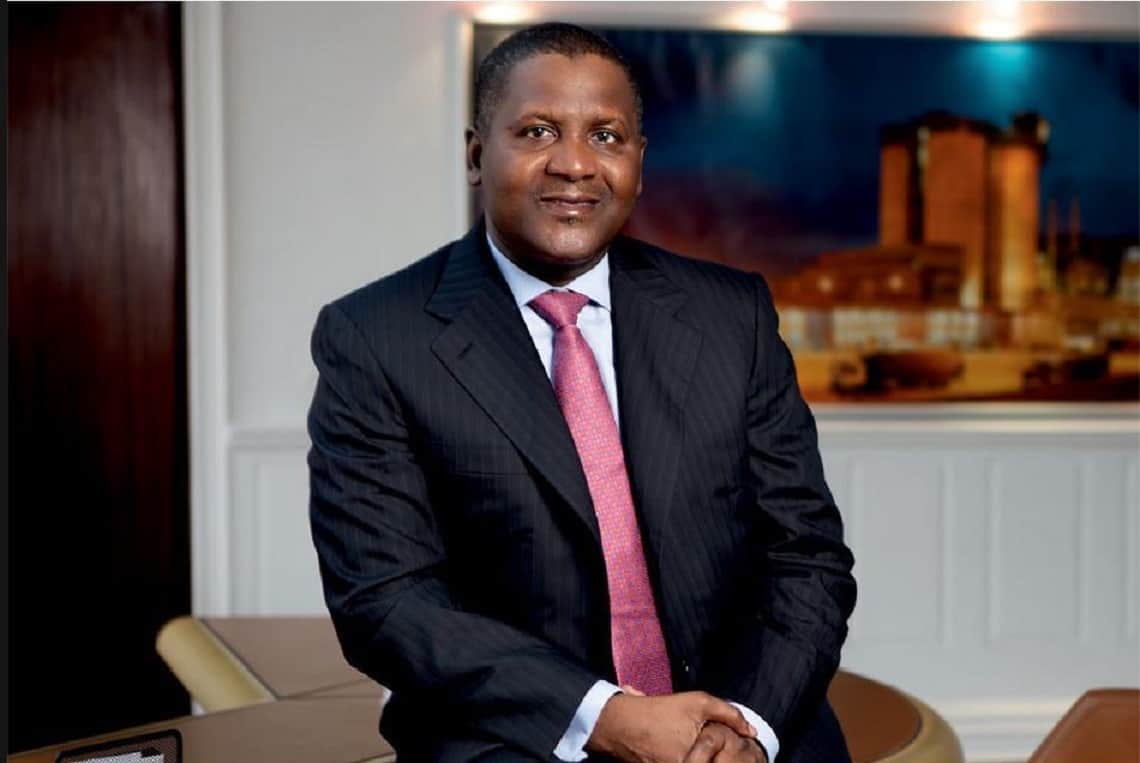 Renowned business tycoon and chairman of Dangote Group, Alhaji Aliko Dangote has collaborated with the Abia State government to combat unemployment and boost human capital development in the state.
Therefore, in a bid to achieve this, Dangote earmarked N18.5 million for setting up a job centre at Okpuala.
The famous industrialist, represented by the head compensation and benefits of the Dangote Group, Mr. Charles Obera, while speaking at the ceremony for the Dangote Education for Employment, said the job centre was a demonstration of his interest in human capital development, especially in Abia State.
Obera called on corporate organisations, well-meaning individuals and the people of Abia in diaspora to come together to fight unemployment.
"The collective effort will enable us to engage the hands and minds of youths of Abia State for productive work. If we engage them through these initiative, chances are that the population of those willing hands of miscreants will be depopulated."
Dangote partnered with the Education for Employment (E4E) programme of Abia State governor, Dr. Okezie Ikpeazu, aimed at providing employment for unemployed youths and manpower for the various industrial concerns in the state.
Deputy governor of Abia, Ude Oko Chukwu, who represented Governor Ikpeazu, said the present administration was committed to reduce unemployment in the state, adding that the governor has a target of providing technical and vocational education training to 100,000 unemployed Abia youths "to enable them acquire the necessary skills for self-reliance and wealth creation."
The deputy governor said that it was government's emphasis on technical and vocational education that brought about E4E programme launched on September 16, 2015 and which "is currently receiving adequate government attention with the establishment of three pilot schools for training."
He therefore, commended Dangote for such gesture and promised that the government "will leave no stone unturned in her efforts to ensure the replication of the job centre in each of the remaining 16 local governments areas in the state."
The coordinator of E4E, Mr. Endi Ezengwa said that job centre is a legacy that would outlive the present government, adding that the centre would serve as a resource centre, filling the gap between the job seekers and the employers.
Enengwa also noted that the job centre would also help in training youths on the proper way of writing their curriculum vitae, interview techniques including dressing and speaking well before a panel of interviewers.