Benue Killings: Why FG Is Yet To Deploy Soldiers – Lai Mohammed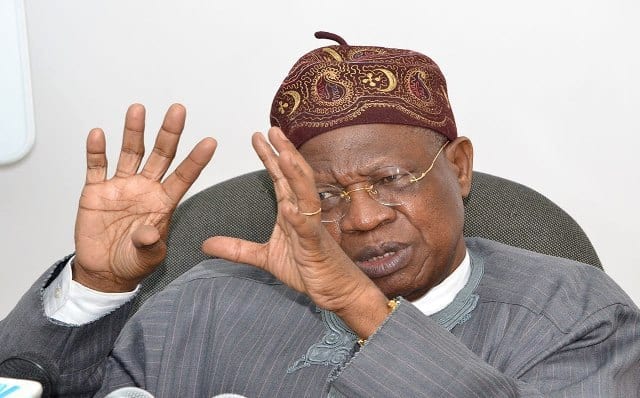 The minister of information and culture, Alh. Lai Mohammed has revealed that the federal government is yet to take a decision on the deployment of troops to Benue State to curtail the killings there.
He made the disclosure on Wednesday while fielding questions from State House correspondents after the weekly Federal Executive Council meeting which was presided over by President Muhammadu Buhari.
Responding to a question on why the government had not sent military troops to Benue State as done in some other troubled states, the minister noted such decisions can not be rushed. It has to come after careful deliberations on the matter.
Mohammed stated: "As to who to send, that will be decided after thorough deliberations on the matter.
He however, explained the issue remains a priority and is receiving due attention from the government.
"On the second leg of your question is that government is very much concerned about the herdsmen and farmers clashes and it is receiving attention at the highest level."
Also speaking, the minister of state for aviation, Hadi Sirika expressed belief that the government would not take any decision without consulting relevant stakeholders such as farm land owners and the laws of the land.
"I'm not speaking as an agricultural expert, but perhaps, growing up in the hinterlands where I grew up, there used to be cattle routes, we call them "burtali" in local language, this was established by the federal government in 1914. It is a designated route where they follow, feed, graze, drink water."
"When that one was available, there was no farmer/herdsmen clash because the routes were specific, identified and mapped and were paid for compensation over times. But I think due to the development and increase in population, these routes were either captured or converted to farms.
"The question of colony or grazing land or whatever name they are called is about the same thing really. I don't think government will do anything without recourse to owners of farm lands and laws of the land," Sirika said.
Download NAIJA NEWS app: