Buhari Has Done Enough To Deserve A Second Term – Momoh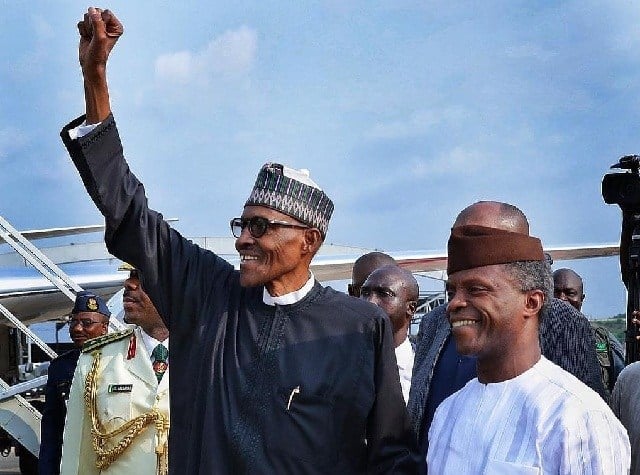 A chieftain of the All Progressives Congress (APC) and former information minister, Prince Tony Momoh on Wednesday said President Muhammadu Buhari has acquitted himself well enough as the country's number one citizen to deserve re-election in 2019.
He submitted that despite the enormous challenges facing his administration, Buhari has consistently surpassed expectations.
Momoh made his views known in a phone chat with the News Agency of Nigeria (NAN) on Wednesday.
He said President Buhari has despite current challenges, been able to deliver on his electoral promises to Nigerians.
"President Buhari has done well based on the facts available and not sentiments. He has done well in the delivery of his campaign promises despite the big problems he met on ground.
"For example, let us look at the area of security, before Buhari came in, the Boko Haram insurgents was operating almost uninhibited, to the extent of seizing territories.
"But for Buhari's intervention, Only God knows what would have happened to the country because of Boko Haram.
"Also, while some other countries are still wriggling under recession caused by crash in commodity prices, the country is out and is even doing well in the area of diversification.
"Even the World Bank has just predicted that the country's GDP will further grow in 2018, there are also monumental gains in the fight against corruption.
"I reviewed a book recently on the scorecard of the president and I was pleasantly surprised by some of the revelations about Buhari's performance.
"Those who do not know, should go and check the facts, Buhari has done well as president."
"The opposition cannot stop Buhari from contesting if he decides to do so and the party endorses him. The facts are different from the prism through which they are looking at his performance,'' he said.
Momoh called for caution in handling the current face off between Fulani herdsmen and farmers in some parts of the country.
"We should be careful in the way we see the killings in some parts of the country, so that we can have a better understanding of dealing with the problem.
"Some criminals, such as cattle rustlers and even Boko Haram insurgents can also hide as Fulani herdsmen to unleash terror on Nigerians.
"The herdsmen we used to know were not carrying AK47, how we have come to this problem of killings calls for proper understanding.
"It is not a political matter but a matter that needs understanding and attention because it involves lives,'' he said.
Download NAIJA NEWS app: