Army Urges Residents To Expose Boko Haram Members In Their Communities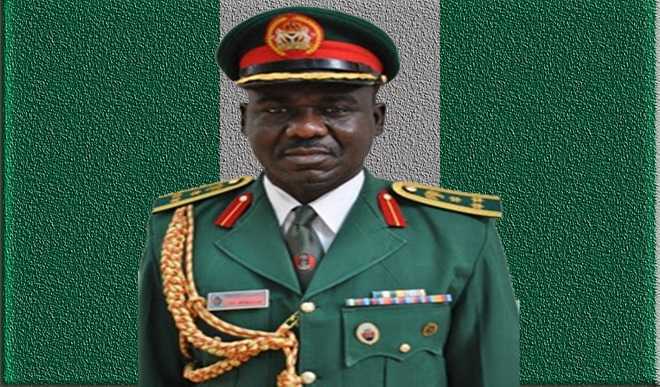 The Army has warned Nigerians, particularly residents of the Adamawa, Borno and Yobe areas where the dreaded Boko Haram members operate, against allowing the sect members into their homes or providing them with hiding places.
Brigadier General Sani Kukasheka Usman, Director Army Public Relations handed down the warning in a statement released yesterday.
Usman warned that anyone caught engaging in such activities would be treated as an accomplice of the sect.
He disclosed that  the Army has discovered new strategies been employed by the terrorists to infiltrate communities and carry out their deadly acts.
Usman also gave an emergency number to contact the army in case of any emergency or the nearest security outfit.
"This is to warn all residents in the North East not to harbour the remnants of the Boko Haram terrorists who are trying to flee from their waterloo," He said.
"Credible intelligence has revealed that several of the criminal Boko Haram terrorists have resorted to taking refuge in dry wells and other hideouts in some communities along their escape routes from the Sambisa forest in order to evade the sustained bombardments from air and ground troops of Operation LAFIYA DOLE."
"No one should shield these blood thirsty terrorists. Any unpatriotic and unscrupulous persons especially in the North Eastern states of Adamawa, Borno and Yobe found providing safe sanctuaries or any assistance to the criminals will be treated as an accomplice and given same treatment as a terrorist."
"All are advised to take the patriotic path by calling the Nigerian Army Information and Call Centre Number 193 to report any fleeing terrorists or report immediately to the nearest security agency."
"You are warned. Do not be an accomplice of the terrorists."