Rivers Killings: A Plot To Make The State Appear Unsafe – Gov. Wike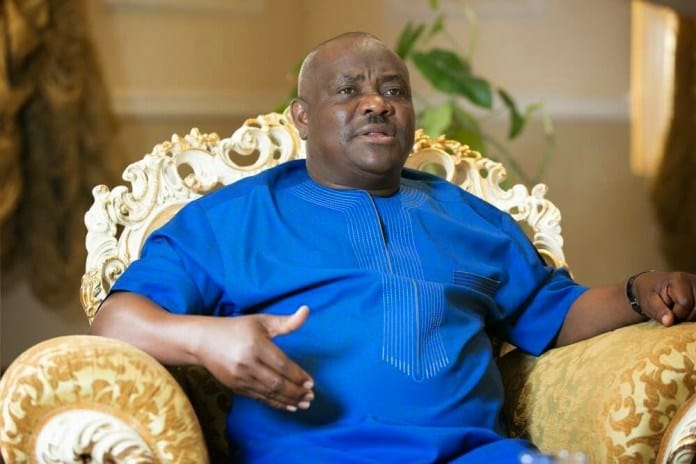 -There is no wisdom in politicising security – Wike
-Wike says he had been calling for assistance from the FG to fight crime, prior to cult killings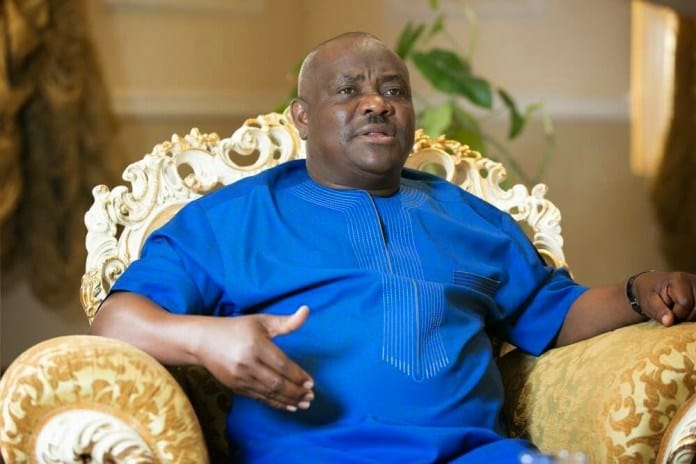 Wike claims that killings in rivers are a plot to make the state look bad
Rivers State Governor, Nyesom Wike, has alleged that the recent cult killings are a well planned plot to create the impression that the State is not safe.
Wike's declaration was made on Thursday, during a visit by the Minister of Interior, Lt.-General Abdulrahman Danbazzau, to the Government House Port Harcourt.
The governor said that the security agencies in the State knew the cult kingpins terrorising flashpoints in the State.
He said: "The Security agencies have the profiles of all cult kingpins in different parts of the State and they know their locations.
"There is no wisdom in the politicization of security. Insecurity can affect anybody. You can never know the next victim of insecurity".
He urged the security agencies and the Federal Government to deploy personnel to cult flashpoints in the State to forestall repeated attacks by cultists.
"In every system, the security agencies know the flashpoints. Here, we requested for the strengthening of security around these flashpoints, especially areas with high prevalence of cultists. I expected that security would be beefed up in these places.
"I ask this question. Is there an orchestrated plan to tag Rivers State as unsafe? Is the situation above the security agencies despite the information we have made available to them?" Governor Wike asked.
He also blamed multinational oil companies for the explosion of cultism in some communities, pointing out that the multinationals award surveillance contracts to cultists.
Governor Wike noted that, when the cultists are equipped with funds from multinationals, they (cultists) procure sophisticated weapons and use them to terrorise communities and law-abiding persons.
He said that the State Government has made several requests to the Inspector General of Police for the deployment of special squads to tackle cultism and kidnapping.
According to him, the Inspector General of Police has failed to deploy the special squads to the State, despite the requests.
 He said: "The peculiar nature of Rivers State requires peculiar intervention. Before now, I have been shouting that we need support to fight crime. I have made this complaint severally".
The governor berated politicians who want to use the cult-related killings to play politics and make false allegations against the State.
Earlier, the Minister of Interior, Lt.-General Danbazzau, said he was in Rivers at the instance of President Muhammadu Buhari to assess the security situation of the State .
On behalf of the President, he commiserated with the Government and people of the State over the killings in Omoku, Ogba/Egbema/Ndoni Local Government Area.
"Rivers State is important to the country, particularly when it comes to the issue of the economy. It is very important that the Federal Government partners with the State to see how any security gaps can be closed for adequate protection of lives and property", he said.
This declaration comes on the heels as the Federal Government has called for partnership between it and the Rivers Government to combat security challenges.